Being a purpose-led entrepreneur – trying to make a great living and make a difference in the world – can be a lonely business. Let us help you with mentoring, accountability, training, community and resources.
You need never feel alone on this journey again.
Within a few short months of starting out on my journey as an online entrepreneur, I had 100s of free trainings, worksheets and manuals downloaded on my computer. I could barely keep track and years later I've still not read most of them.
Not to mention the multiple memberships and countless workshops I had tried – covering everything from 'Marketing Magic' to 'Making 6 Figures'.  I was already beyond six figures by the time I got round to even logging in to THAT membership site!
I was completely overwhelmed.
I wanted it to be SIMPLE.
I wanted to get what I needed IN ONE PLACE without having to manage multiple groups, memberships or courses.
Sound familiar?
I designed The Actually® JFDI membership to fulfil that need: to help you with everything you need to make a decent living whilst also making the difference you are here to make.
It's for you if…
You're purpose-led and values-driven…
You want to grow your business and your impact because you're driven to make a good living and to make a difference in the world.  And you don't see any reason why you can't do both…
You are an action taker with a strong sense of personal responsibility. You know that achieving your vision means stepping up as a leader. You want collaboration not coddling.
You relish the challenge of building your business and are dedicated to making things happen – without burn out and with a healthy dose of self-care.
You want to be more visible, reach more people, make even more of a difference. 
If that sounds like you then read on and find out more. You'd be very welcome in JFDI!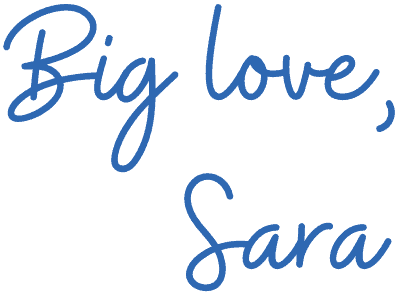 "I've been a member since the beginning and this last year has been incredible. The value of this membership has exceeded my expectation by the bucket load. The support offered by Sara and the other members creates an atmosphere of collaboration and genuine camaraderie. In short, it's fabulous!"
Maria Baeck, Sourcing the Way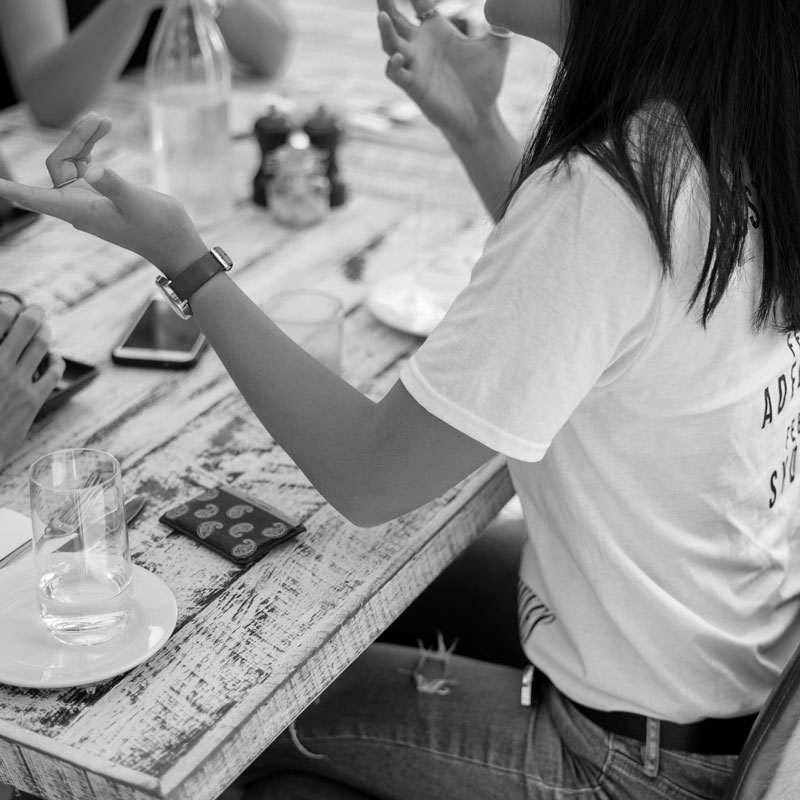 Accountability:  weekly or monthly accountability calls (depending on membership level) because you are exponentially more likely to achieve a goal you share.
Skills: our LIVE monthly training and regular workshops cover communications, marketing and business strategy.
Answers: weekly LIVE Q&A and check-in session with Actually Founder, Sara Price. Get answers to your questions, share your challenges and seek collaboration and support from Actually and fellow JFDI members.
Insights: mentoring from an expert who has walked the same path as you plus what we think of as co-mentoring in your group to identify solutions to your marketing and business challenges.
Clarity: As a Family member, you have access to quarterly 121 clarity calls with Actually Founder, Sara Price, to discuss any aspect of your business, marketing or mindset.
Community: above all, the membership is a community filled with like-minded entrepreneurs and changemakers who will cheer you on and support you every step of the way as you grow your business and your impact.
We wanted JFDI to be accessible to all and so we have two tiers of membership. Community level is open to all and includes access to weekly support, monthly training and accountability. Membership of the JFDI Family is by application or invitation only and is restricted to those who have completed Actually® programmes such as Actually® Marketing Foundations.
Weekly live check-in / Q&A
Monthly training
Ad hoc collaboration circles
Monthly accountability group
Actually training library
Quarterly notable dates calendar and other resources
No minimum term of membership
Weekly accountability calls

Weekly live check-in / Q&A

Monthly training
Actually training library
Notable dates calendar and other resources
2 x monthly co-working days
Creative 4 hr mastermind (every other month)

Quarterly planning session

Quarterly 121 clarity call
25% discount on Actually services
Minimum 6 month membership term
Maximum 15 members
Membership by application / invitation only
*A Bursary Scheme is available for those unable to afford to join JFDI at Community Level. We offer one free place for every paying ten members of the Community. Please email talk@actually.world for more information.
"I came to Actually® & JFDI 12 months ago with just an idea on how I could change the world… [Their] wisdom, support and encouragement has enabled me to feel brave and have the confidence to step away from my work in the healthcare sector and set up my own coaching business with women around the menopause – and provided me with the knowledge and support to make a difference in my corner of the world."
katharine gale, fluxstate
Learn something new every month with a 60-90 minute training session delivered live by Actually® Founder Sara Price or an appropriate expert.
Enjoy access to the Actually® training library – including recordings of all past Actually® JFDI training workshops covering issues such as speaking training; structuring webinars; financing your business – and so much more.
One of the things that makes the biggest difference between those who achieve their goals and those who don't is accountability.
Family members enjoy weekly, structured accountability calls to ensure that you are on track to keep delivering for yourself, your clients and your business. We'll make sure you're prioritising your own needs as well as getting things done. 
For Community members, we hold a monthly group call to set priorities and hold one another to account – with weekly check-ins via the Facebook group. 
Open to all – join Actually® Founder, Sara Price, for a LIVE weekly Q&A session.
Get answers to your most burning questions. Seek advice and insights to help you to tackle the challenges you face. And benefit from collaboration and support not only from Sara – but from your fellow JFDI members. 
It takes DAYS to put together our Notable Dates calendar each quarter – and it just keeps getting better. We collate the international and national awareness days, political events, anniversaries and awards – so you can find hooks and prompts for your content. Plus you get access to all of our planning and other templates!
Welcome to your new home: a community of support hosted and held by Actually® Founder, Sara Price.
Get advice, insights and a virtual cuppa whenever you most need it via our private Facebook Group.
It's tough working alone. It can be hard to stay motivated.
So, twice a month Family members can join an Actually® co-working day for structure, input and company whilst you work.  We promise, you will be more productive during one session with us than you would be by yourself.
Fail to plan, plan to fail. We have converted even the most die-hard opponents of planning to become converts! Find out why – at our quarterly planning sessions. Set your intentions and develop a plan for achieving them each quarter – so that you are always on track to grow your business and your impact.
As a Family member,  you will take part in a half day Creative Mastermind  every other month.
These sessions are designed to unleash your creativity and help you to solve whatever marketing or communications challenge is upper-most in your mind at that point.
Every quarter Family members have the opportunity to book a 121 clarity call with Founder, Sara Price. Pick her brains on communications, marketing, business strategy. Get some laser coaching on a mindset issue that's holding you back. Or just have a catch up!
"I really recommend JFDI too. I was privileged to win 3 months membership as a prize and now I wouldn't be without it"
I am an entrepreneur with a 25 year track record in communications and business.
My zone of magic is words. And in two and a half decades I have used that power to help some of the most famous brands, charities and individuals in the world from Kelloggs to Variety to Avon.
In 2010, I co-founded one of London's most successful PR agencies with my best friend and business partner Mark. Every morning I bounced out of bed and looked forward to getting to work.
When I started Actually® in 2019, I found it much harder. And it took me a while to work out why. It was because I was alone. I didn't have my best friend in the office every day. I didn't have a team. I didn't have an Actually® 'tribe'. And it was tough.
There was no-one to bounce ideas off; no-one to hold me accountable for getting it done; no-one to encourage me to keep developing my skills; no-one to care if I played small or held myself back. It was just me.
Luckily, I was quickly able to build a team around me and the days that I spend working with my Associate Julie, for example, are some of my most productive days. She challenges me, encourages me, holds me accountable and cajoles me to take bigger leaps. And my ideas are always vastly improved by a discussion with her.
I set up the Actually® JFDI membership to give you the same experience and so much more!
"Sara is a master communicator. She also has a huge heart, vision, passion and purpose. I've learnt so much from working with her and I find her support invaluable. She has created a wonderful community of people who are purpose-driven entrepreneurs that I am very proud to be a member of."
Andrea yearsley, pebble fertility
FREQUENTLY ASKED QUESTIONS
How long am I committed to being in the JFDI membership once I join?
In the Community tier there is no minimum term. The minimum term is six months for the Family.  After that you can stay for as long as you like!
What if I can't make one of the monthly trainings?
All the monthly trainings are recorded and you'll find them in the Actually membership site. So you can watch at your leisure.
When will my accountability call be each week?
If you join the Family tier, once your application has been approved, you will be asked to book an onboarding call during which we will allocate you to an accountability group. These take place on Mondays. 
What if I can't make my accountability call one week?
We encourage Family members to take accountability seriously and to take responsibility for not booking in other appointments at the same time. If you can't make it one week, then you will skip that week. Accountability calls are not recorded. If your circumstances change and you are never going to be able to attend the time agreed, then we will try and help you to swap into another group.
Will my accountability call be with Sara (Founder, Actually®)?
Yes. If you are in the Family level you get a weekly accountability call with Sara. If you are in the Community, you have a monthly group call facilitated by Sara. 
When will the creative mastermind be?
These take place every other month. During your onboarding call, we will allocate you to a creative mastermind group and provide you with a calendar of dates.
What if I want to leave?
We can't think of a single reason anyone would ever want to leave but if you do then – after your minimum term (if applicable) – to cancel your membership, all you need to do is write to talk@actually.world
You will continue to have access to the membership until your next payment date. Cancellation will be effective from your next payment date. Please see Terms & Conditions below.
Will the price of the JFDI Membership always be the same?
Once you join the Actually JFDI membership, we guarantee that your monthly membership will not increase for as long as you remain in continuous membership of the same tier. If you leave and then rejoin, you will rejoin at the price applicable at that time. If you move from one tier of membership to another, the price you pay will be the standard fee applicable at that time.
What if I want to move between tiers?
Just email 
talk@actually.world
 and we'll make arrangements for you. Please note that there is an application process to join the Family tier. There is a maximum of 15 places in the Family tier so there may not always be space for new applicants / members.
How do I know if JFDI is right for me?
The Actually JFDI membership is a wonderful, supportive community full of people who are committed to building purpose-led businesses. But it isn't right for everyone. The clue is in the name – it's for people who are committed to 'doing it', to taking action and making things happen so that they can make a difference and make a living. We are 100% committed to self-care and avoiding burn-out. And equally committed to getting things done. If that sounds appealing, then JFDI is probably right for you – but if you'd like to chat to us or get references from existing members, please drop an email to talk@actually.world and we'll see what we can do to help. 
Please note
that from January 2022, membership at the FAMILY level is only open to those who have completed one of Actually's training programmes.
What are the terms & conditions?
MEMBERSHIP TERMS
Please ensure that you have read the full Terms & Conditions for the JFDI membership. These can be found here.  
In particular we would draw your attention to the following: 
COMMUNITY:
Once you've paid your initial membership fee, you are in. We will be in touch with details of how to access the membership site and to arrange an onboarding call. There is NO minimum term for your membership.
FAMILY: 
There are only ever 15 members of the 'family' at any one time.
Membership of the Family is by application or invitation only and is confined to those who have completed one of Actually's training programmes.
Get in touch by emailing talk@actually.world and let us know you'd like to be considered and we will arrange an application call for you.
Assuming your application to join is approved – then we'll arrange an onboarding call for you to take you through all the details of joining.
You'll be given the link to set up your payments during your onboarding call.
Your initial commitment on joining the Actually JFDI Membership is for SIX MONTHS.
CANCELLATION:
You will pay on a monthly basis until you cancel your membership.
To cancel your membership, all you need to do is write to talk@actually.world
You will continue to have access to the membership programme until your next payment date. Cancellation will be effective from your next payment date. For example, if you joined on 6 January and cancel on 14 September, you would continue to have access until your payment date on 6 October but your next payment would not be taken.
Once you join the Actually JFDI membership, we guarantee that your monthly fees will never increase for as long as you remain a member. If you leave and then rejoin, you will rejoin at the price applicable at that time. If you move from one tier to another, you will pay the monthly fees applicable at the time you move.
DISCOUNTS
As a member of the JFDI Family, you enjoy a 25% discount on all other Actually products and services. You will be given a discount code to use whenever you book. 
This discount only applies if you remain in membership at the time of delivery of the services. In other words, if in February you book a course that will be delivered in November, you must still be in membership in November to enjoy the discount. If not, the full price of that course will fall due.
ACCESS TO RESOURCES
All resources created by Actually and shared with you remain the intellectual property of Actually. They are copyright and some will also shortly be trademarked. Please do not share or copy these resources with people outside of this membership.
If you leave JFDI, you will no longer have access to the Community site or the  training library.
"Feeling very privileged to be part of such an incredible tribe of change-makers."
JFDI MEMBERS HAVE SUPERPOWERS!
And so do you. We all do. And quite often the reason why your business isn't growing or your marketing isn't working is because you're not USING your superpowers.
So, if you want to feel a LOT more comfortable about your marketing - AND you want it to be a lot more EFFECTIVE - play to your strengths:  find out what your Marketing Superpowers® are and build your marketing based on them. 
Step one: Take the  Actually Marketing Superpowers® quiz!