Being a purpose-led entrepreneur – trying to make a great living and make a difference in the world – can be a lonely business.
Let us help you with connection, commitment, collaboration and, above all, community. 
You need never feel alone on this journey again.
YOU WANT TO MAKE A DIFFERENCE
Your dreams are fuelled by purpose, passion, people and principles: you don't want to lose sight of that in the day to day busy-ness of running a business.
You want to grow yourself and your business: it's never been just about the money for you. You want to make a good living but you started this because you want to make a difference too: to create change for your clients, your community or the world at large.
You relish a challenge: this journey is exciting, fulfilling and energising. But it can also be exhausting and sometimes lonely especially when the world seems to be descending further into doom & gloom.
You're committed to taking action: to doing what needs to be done to grow your business and your impact. You want to develop the right business strategy; craft the right marketing approach; create the right plan…
And sometimes it's really hard to work out how to do that and what to focus on next as you seek to start and grow your impact business. It can be overwhelming and isolating and more than a little scary. And what started with joy can quickly begin to feel like a hard and lonely uphill slog!  
I get it. I am a fellow traveller.
And what I know is that as well as gentle accountability, trustworthy expertise and common sense training, you are going to enjoy your entrepreneurial travels so much more when you have connection, collaboration and commitment.
Allow me introduce you to Actually JFDI ®. 
More than a membership. A true community.
Once you're part of Actually JFDI ® – you need never feel alone on this journey again.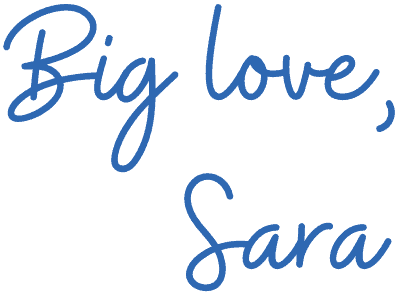 "I've been a member since the beginning and it has been incredible. The value of this membership has exceeded my expectation by the bucket load. The support offered by Sara and the other members creates an atmosphere of collaboration and genuine camaraderie. In short, it's fabulous!"
Maria Baeck, Sourcing the Way
At Actually, we combine business strategy with marketing know-how; planning prowess with PR expertise; and a healthy dose of coaching and mentoring experience thrown in for good measure.
Within JFDI you will find all of these things wrapped up with:
Accountability – to help you to honour the JFDI Commitments that you make each week to yourself and your business
Support – to ensure that you are consistently working on the Foundations of a successful business and great marketing
Community – a wonderful group of like-minded business owners and entrepreneurs, coaches and consultants who will encourage you, collaborate with you, celebrate your achievements and commiserate with you when things don't go as well as you would like
Guidance – advice, support and expert input to help you with the questions you have and the challenges you face on the roller coaster ride of starting and growing your impact business.
Actually JFDI ® is more than a membership. We are a community founded on principles of collaboration, connection and commitment.
"I came to Actually® & JFDI with just an idea of how I could change the world… [Their] wisdom, support and encouragement has enabled me to feel brave and have the confidence to step away from my work in the healthcare sector and set up my own coaching business with women around the menopause – and provided me with the knowledge and support to make a difference in my corner of the world."
katharine gale, fluxstate
JFDI isn't your average membership. It's much more than that. It's a community.
But that's not the only difference or the only reason you should join us.
Actually JFDI ® is based on a philosophy: that sometimes the learning you seek and the insight you need will come from taking action. We are not opposed to talking, coaching, journaling and reflection – indeed these tools are built in to the way we operate – but we encourage our members to combine this introspection with inspired action.
We will hold your hand and hold onto your dreams for you.
We will believe in you even when sometimes you don't believe in yourself.
We will nurture, support and encourage you.
And we will gently challenge you to get out of your own way and get into action: to JFDI.
Because there is always a way forward; always a next step you can take; always a way to recapture the momentum you need. And the world cannot wait for you to get on with making your difference.
You're ready. And it's time.
To ACTUALLY make a difference.
Joining Actually JFDI ® is simple – just decide what level you want to join and then click the relevant button! To help you decide, here's what you can expect at each level:
**NEW** COMPANION **NEW**
Companion level membership is perfect for those who want access to all of our online training and resources but who don't have time in the busy day-to-day juggle to attend scheduled live events and training. 
As a JFDI Companion member you will have access to all of the training & resources available on our private Membership site.
The JFDI CAVERN is the heart of the membership site containing an ever-growing library of business & marketing training. There's also an inspiration section filled with poetry and quotes to awaken your creative muse; templates for planning your business and your content; a quarterly calendar of notable dates to inform your content. And much much more.
Every Monday, we will encourage you to make your weekly JFDI COMMITMENTS – to set priorities that will build momentum in your business and marketing. At the end of the week, we prompt you to complete your Commitment Tracker – to celebrate what you've achieved and to consider what you've learnt.
Throughout the week through the JFDI CHAT forums and special notifications from Actually, you will be inspired, prompted and encourage to work on that month's theme and you'll be able to ask questions and seek support.
The JFDI CHECKOUT is your 'shop' where you can replenish your Actually stockpile with our specially designed planners, mugs, calendars and journals. You'll also find links here to other Actually offers and services that might be useful to you.
And in the JFDI COMPANIONS space, you'll be able to set up a buddy pair or group and find out more about the rest of the JFDI community in our directory.
And there's so much more!
Community level membership is for those purpose-led entrepreneurs who want access to all of our online resources but also want the additional support, connection, collaboration and community that comes from live, interactive sessions.
As a JFDI Community member you will, of course, have access to everything in the membership site listed above PLUS:
CHECK-IN (weekly): Each week you'll be able to join the JFDI CHECK-IN with your fellow community level members in a live weekly session with me – Actually Founder, Sara Price. You can bring your questions, your challenges, your requests for collaboration or just come along for a dose of connection and inspiration.
CLINIC (monthly): A monthly hybrid of light touch training, co-working and mentoring – also delivered by me. At Actually, we believe that gret marketing and great businesses are built on solid foundations. We created the Actually Building Blocks to help you to build those foundations so that you can promote and grow your brilliant, impact business with ease. Each month in JFDI I will encourage you to review the building block of the month – purpose, priorities, principles etc – and ensure that you are up to date, doing the work to develop and maintain the foundations of your business and your marketing.
COMMITMENTS & COACHING (monthly): And once a month, you'll join the community and one of Actually's Coaching panel for a commitments and coaching call where you'll explore the beliefs holding you back; establish the intentions and non-negotiables that should guide your month; and ensure that you're taking care of your wellbeing as well as your business.
You can become a JFDI Community member at any time. The minimum membership term is 3 months.
JFDI Circle membership is designed for those business owners who want the camaraderie, collaboration and close connection that comes from being part of a small circle of committed business owners.
Joining as a JFDI CIRCLE member means joining a small group (each group is no more than 5 members) who are looking for next level personal support and input from Team Actually plus close collaboration and connection with their fellow Circle members.
As well as all of the benefits of the membership site and the Community, Circle members enjoy:
CONNECTION CALLS (weekly): An opportunity for reflection and consideration of your intentions and priorities every week with the Monday JFDI CONNECTION call. This call is facilitated alternately by me – Actually Founder, Sara Price – or by an Actually Coach and sets you up for a week of motivated action and momentum.
CREATIVE CONTENT (monthly): Once a month, Circle members take part in a JFDI CREATIVE CONTENT session – a cross between a workshop and a mastermind focussed on creating compelling content for your blog, newsletter, website, emails or social media channels. We help you to dig deep and to find the stories that will resonate with your people and we support you as you explore your own creativity and find your voice.
CO-WORKING DAYS (monthly): In the Circle you are also invited to a monthly JFDI CO-WORKING day – the most productive day of the month as one current member described it – with access to 121 input from me when needed.
Membership of the JFDI Circle is by application only.  We operate a waiting list policy. To find out if we have space available or to join the waiting list, please email talk@actually.world or click below.
NO MORE PLACES AVAILABLE IN 2023
The JFDI Inner Circle is a year-long small group Mastermind combined with quarterly in-person strategy and planning plus regular 121 input and support from Team Actually. This is for business owners who are focussed on levelling up their business, their impact and the difference they are here to make.  In the Inner Circle, we hold space for your greatness.
Membership of the Inner Circle is by invitation or application only and all places for 2023 are now filled.
*A Bursary Scheme is available for those unable to afford to join Actually JFDI ® at Community Level. We offer one free place for every paying ten members of the Community. Please email talk@actually.world for more information.
Only great things to say about my experience as a member of JFDI! I have felt challenged, held, motivated and I have grown. To be a part of a group of such inspiring, experienced people and to have Sara's advice and guidance at hand has been a game changer for me personally and in my business planning.
JFDI people JFDI.
twelve months inside jfdi
So much of what we do at Actually comes back to this: making sure the foundations of your business and your marketing are strong. It might not be as 'sexy' as learning how to shuffle dance on TikTok but if your foundations are weak, if you are not regularly maintaining and updating them, you will struggle to grow your business – whether you're shuffle dancing on TikTok or looming live on LinkedIn. 
A year in Actually JFDI ® is therefore a journey through the ACTUALLY BUILDING BLOCKS. Each month we focus on a different building block – providing you with prompts, insights, tips and resources so that you can create a solid platform for your business and your marketing.
You can join Actually JFDI ® at any point during the year but here's an outline of what we cover. 
In January we explore PURPOSE – debunking myths and giving you the prompts you need to get clear on why you're here and the difference you are here to make.
In February we focus on PRIORITIES – making sure that your energy, time and resources for the rest of the year are focussed on what really matters to your business.
In March we encourage you to review your guiding PRINCIPLES or values. Do they differentiate you in your market? Do they reflect you? Do they mean anything to your people? 
In April, we work on PEOPLE helping you to identify, understand and connect with your ideal clients. 
In May we turn our attention to PRODUCT, supporting you as you define and refine your offer to the world. 
In June we help you to face down the chattering money monkeys and set PRICING that reflects the value of what you offer. 
In July, we support you as you conduct the PREPARATION and research that will give you and up to date insight into your market and the environment that you are operating in. 
August is self-care month. Actually is closed and we encourage you to take a breather and focus on being rather than doing.
In September, we mark the return to work with a focus on POSITIONING: your compelling and inspiring messages and stories.
Developing the right PATHWAY or strategy for your business and your marketing is our work for October so that you know how you will get from where you are to where you want to be.
In November we are all about PLANNING as we prepare for the year ahead – look out for workshops, retreats and the chance to review what you've learnt in the year to date.
And finally, in December, we turn to the unofficial eleventh 'P': PASSION because without it there is no point!
"I cannot recommend JFDI enough. Absolutely no way I would have a website and even consider being in the position of having a very fledgling business. The camaraderie, kindness and support of other JFDIers is incredible. The training and support provided is fantastic and the accountability, well, keeps you on track. And incredibly this is all done with keeping the whole work/life balance at the fore front. Invaluable. "
susanna petche, trauma-sense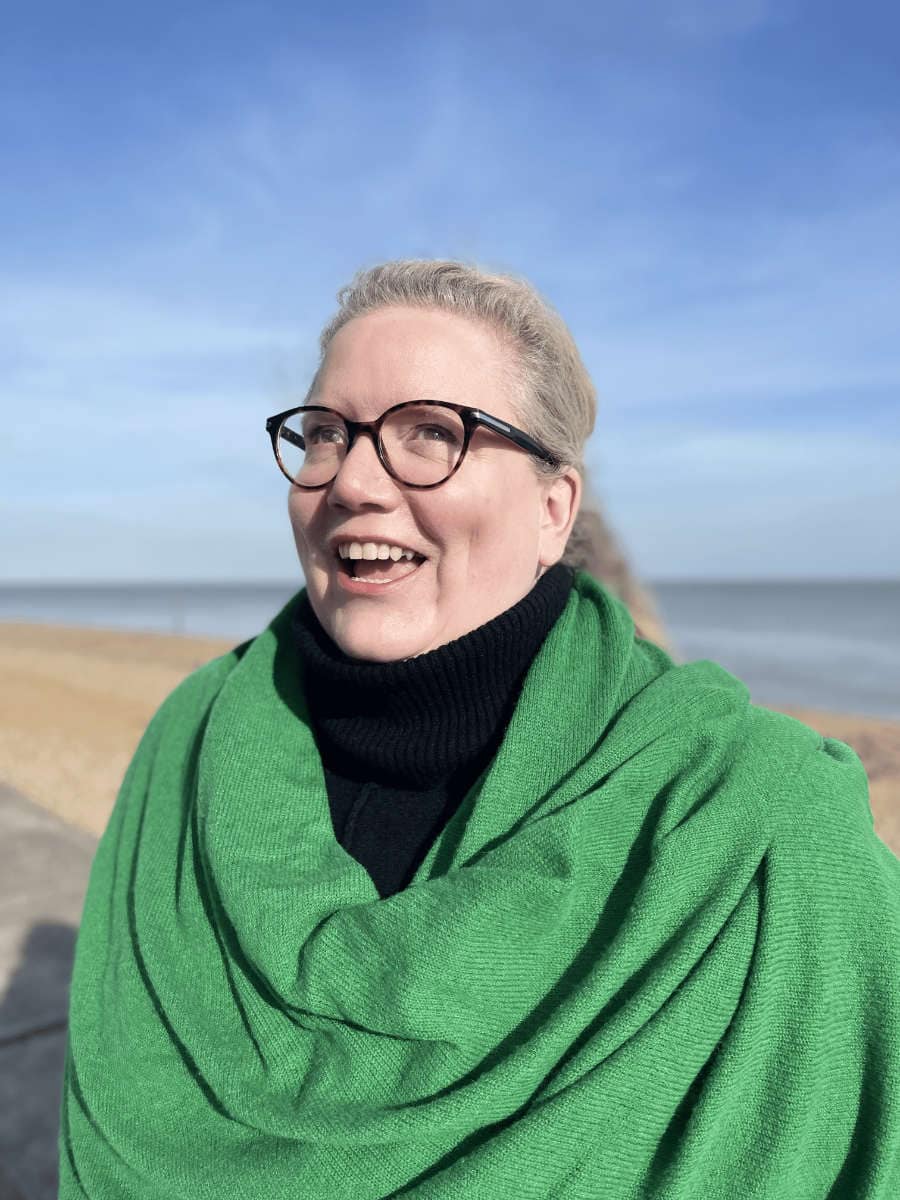 I am a rebellious optimist. Let me tell you why.
Over 26 years in comms, campaigning and PR, I've launched major brands like Starling Bank and advised lunar space missions; I've campaigned for the rights of women and girls with SheDecides and helped businesses like Airbnb and Avon to grow.
I have loved every minute of my career but a few years ago – as the co-Founder of one of London's leading communications agencies – I woke up one day and realised I just didn't care whether Kellogg's sold more cornflakes or British Airways sold more flights.
I wanted to make a difference as well as making a living.
Sound familiar?
And here is where my rebellious optimism comes into its own because, you see, I have a vision, .a sense of what the world could be: a world in which every business is led by purpose.
In that world, the world I see, there is no longer any need to choose between purpose and profit. You can have both. And that world is a better and more beautiful place as a result.
I believe that businesses can create change. In fact they already do. Just think about the impact of Amazon on the High Street and you can see how businesses impact the world around them. But imagine a world in which the change created by business was purposeful, considered and for the common good? In which all the energy, the innovative power, the resources of business owners and entrepreneurs – all of that was directed at creating BOTH wealth AND positive change!
That's the world I want to see come into being. And it may not happen in my lifetime – but I am committed to using every resource, every piece of expertise and every shred of experience I have to make the biggest contribution I can to that world.
That's why Actually exists. To help those who have a sense of purpose, to create healthy, growing, sustainable businesses – so we can demonstrate that it is possible and encourage more and more business owners to get on board with purpose.
Marketing advice, business strategy, mentoring, coaching, training – that's what I do.  But changing the world? That's why I do it.
"Sara is a master communicator. She also has a huge heart, vision, passion and purpose. I've learnt so much from working with her and I find her support invaluable. She has created a wonderful community of people who are purpose-driven entrepreneurs that I am very proud to be a member of."
Andrea yearsley, pebble fertility
FREQUENTLY ASKED QUESTIONS
How long am I committed to being in the JFDI membership once I join?
There is no minimum term for Companion level membership. In the Community tier, the minimum term is 3 months. The minimum term is six months for the Circle.  After that you can stay for as long as you like! The Inner Circle is a 12 month programme. 
What if I can't make one of the monthly clinics?
Following feedback from members, we have decided to record all of the monthly clinics from Feb 2023. They will be available in the Monthly  Building Blocks section of the Actually membership site for up to one month following the recording. 
When will my weekly connection call be?
If you join the Circle tier, once your application has been approved, you will be asked to book an onboarding call during which we will allocate you to a Connection group. These take place on Mondays. 
What if I can't make my connection call one week?
We encourage Circle members to take these connection calls seriously and to take responsibility for not booking in other appointments at the same time. If you can't make it one week, then you will skip that week. Connection calls are not recorded. If your circumstances change and you are never going to be able to attend the time agreed, then we will try and help you to swap into another group.
Will my connection call be with Sara (Founder, Actually®)?
From January 2023, Circle Connection calls will either be with Actually Founder, Sara Price or one of the Team Actually coaches.  
When will the creative content sessions be?
These take place every month – usually on the first Thursday. You can find a full calendar of dates for all live sessions on the membership site. 
What if I want to leave?
We can't think of a single reason anyone would ever want to leave but if you do then – after your minimum term if applicable – to cancel your membership, go to the View Subscriptions section of the membership site. 
Please see Terms & Conditions below.
Will the price of the JFDI Membership always be the same?
Once you join the Actually JFDI membership, we guarantee that your monthly membership will not increase for as long as you remain in continuous membership of the same tier. If you leave and then rejoin, you will rejoin at the price applicable at that time. If you move from one tier of membership to another, the price you pay will be the standard fee applicable at that time.
What if I want to move between tiers?
Once they have completed the minimum term of membership, Community members can shift to Companion level in the Profile section of the membership site. Find 'View subscription' to switch your subscription. If you have any issues with this, please email talk@actually.world and we'll make arrangements for you.
Companion members may upgrade to Community level membership at any time in the Profile section of the membership site.
Please note that there is an application process to join the Circle tier.  Circle members wishing to adjust their membership level – once they have completed the minimum 6 month term – should contact talk@actually.world in the first instance. 
Inner Circle membership is a 12 month commitment and is by invitation only. 
How do I know if JFDI is right for me?
The Actually JFDI membership is a wonderful, supportive community full of people who are committed to building purpose-led businesses. But it isn't right for everyone. The clue is in the name – it's for people who are committed to 'doing it', to taking action and making things happen so that they can make a difference and make a living. We are 100% committed to self-care and avoiding burn-out. And equally committed to getting things done. If that sounds appealing, then JFDI is probably right for you – but if you'd like to chat to us or get references from existing members, please drop an email to talk@actually.world and we'll see what we can do to help. 
Please note that membership at the Circle level is usually only open to those who have completed one of Actually's training programmes and Inner Circle membership is by invitation only.
What are the terms & conditions?
MEMBERSHIP TERMS
Please ensure that you have read the full Terms & Conditions for the JFDI membership. These can be found here.  
In particular we would draw your attention to the following: 
COMMUNITY:
Once you've paid your initial membership fee, you are in. We will be in touch with details of how to access the membership site. Welcome and onboarding calls are held regularly and you can find the details on the membership site calendar. There is a 3 month minimum term for your membership.
CIRCLE: 
Each Circle group consists of 5 members. 
Membership of a JFDI Circle is usually confined to those who have completed one of Actually's training programmes.
Get in touch by emailing talk@actually.world and let us know you'd like to be considered and we will arrange an application call for you.
Assuming your application to join is approved – then we'll arrange an onboarding call for you to take you through all the details of joining.
You'll be given the link to set up your payments during your onboarding call.
Your initial commitment on joining the Actually JFDI Membership is for SIX MONTHS.
CANCELLATION:
You will pay on a monthly basis until you cancel your membership.
To cancel your membership, all you need to do is
Click on the profile menu at the top right of the membership site page (where your name appears).
Look for

 

'View Subscription'

 

and click on view.
Click on the

 

'Cancel'

 

option 
If you have any problems cancelling your membership, please email talk@actually.world
Once you join the Actually JFDI membership, we guarantee that your monthly fees will never increase for as long as you remain a member. If you leave and then rejoin, you will rejoin at the price applicable at that time. If you move from one tier to another, you will pay the monthly fees applicable at the time you move.
DISCOUNTS
The Founding Members of JFDI (at Circle level) and Inner Circle members, may be eligible for discounts on other Actually products and services. You will be given a discount code to use whenever you book. 
This discount only applies if you remain in Circle membership at the time of delivery of the services. In other words, if in February you book a course that will be delivered in November, you must still be in Circle membership in November to enjoy the discount. If not, the full price of that course will fall due.
ACCESS TO RESOURCES
All resources created by Actually and shared with you remain the intellectual property of Actually. They are copyright and some will also shortly be trademarked. Please do not share or copy these resources with people outside of this membership.
If you leave JFDI, you will no longer have access to any JFDI resources. 
"Feeling very privileged to be part of such an incredible tribe of change-makers."
JFDI MEMBERS HAVE SUPERPOWERS!
And so do you. We all do. And quite often the reason why your business isn't growing or your marketing isn't working is because you're not USING your superpowers.
So, if you want to feel a LOT more comfortable about your marketing - AND you want it to be a lot more EFFECTIVE - play to your strengths:  find out what your Marketing Superpowers® are and build your marketing based on them. 
Step one: Take the  Actually Marketing Superpowers® quiz!