Most of our work is done in groups, through training and via the Actually JFDI ® membership.
But if you need 121 support, advice, planning or consultancy, we can help.
Whatever you need, we're here to support you to grow your business and make your difference.
Stepping up to fulfil your purpose, grow your business and make a difference is the most fulfilling, the most rewarding way to spend your working days. But it can also be demanding and exhausting and lonely.
 Sometimes, you need advice or mentoring.
You can access 121 insight & support from Actually in two ways: 
– An Actually® POWER HOUR – with our Founder, Sara Price, helping you to address your current priorities, challenges or opportunities in business or communications. 
– Or, when one hour just isn't enough, buy an Actually® POWER BUNDLES  and save 12.5%. Buy 4, 8 or 12 sessions of support delivered weekly, monthly, quarterly or whenever you feel you need the help!  
 And sometimes, you just need someone else to do it with or for you! 
The Actually® team takes on a small number of 121 clients for CONSULTANCY work offering our POWER PACKAGES – bespoke communications, publicity and PR guidance and support.
Let us take the strain – whether that's doing all the communications prep work for you; providing ongoing strategic advice or our full 'done for your' service.
Whatever you need, we are here to help you to achieve your business dreams and enhance your impact. 
Because together, we can ACTUALLY® change the world!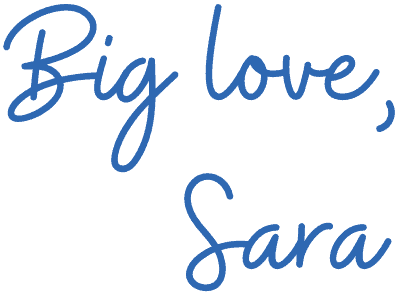 "Sara helped me uplevel how I see myself, and create a streamlined plan to uplevel how others see me too. The combination of her expansive viewpoint and miraculously strategic brain are a gift every business needs."
One hour of focussed input into your business or marketing.
We can get a lot done in one hour…
Review one of your building blocks
Plan your content for a week
Discuss your Marketing Superpowers™ and how best to use them
Chat through a challenge, issue or belief that is holding you back.
When one hour with Sara just isn't enough! 
Bundles of POWER HOURS – four, eight or twelve.
Use them weekly, monthly, quarterly or whenever you need.
Delivered virtually via Zoom. 
4 x Power Hours 'packet': £700*
8 x Power Hours 'packet': £1400*
12 x Power Hours 'packet': £2100*
PACKAGES: BESPOKE SUPPORT
We can work alongside you in a number of ways – providing a completely tailored consultancy package to suit your needs.
Tailored support packages
Preparing your marketing strategy
Developing your marketing plan
Conducting all the research & prep you need to promote your business
Or a full 'done for you' service
"A power hour with Sara is a MUST. So much insight and enthusiasm in this 60 minutes. Turning the perceived barriers in our path into a wealth of opportunities. Hitting the nail on the head with why we felt frustrations and offering advice about how to move forward…Get your own power hour booked in. It will easily be the best and most productive money you'll have spent in a long time."
Emily Malen, Buy A Brick For Us
COLLABORATION About halfway through lockdown I had a startling realisation: I don't like working alone.
I like to think that I am the very model of an independent, female entrepreneur. Self-sufficient and self-reliant. But there I was, sat at my desk in my little studio office…
THE SUPPORT EDITION At Actually we believe that there are three things that you need to grow your business and your impact as a purpose-led entrepreneur: the right communications, the right mindset and the right support. In this blog, I share five lessons about support…
Since the lockdown began. I have been offering free 30 minute clarity and connection calls to members of the Actually community. One of the key...
BOOKING & CONTACT INFO
If you would like more information about booking Sara for a one-off or ongoing speaking event, podcast or training session, simply drop us an email using the button below.