We are driven by our passion for purpose and for helping YOU to make your difference in the world.
DOING BUSINESS DIFFERENTLY
We want to change the world.
Our vision is a world in which every business is driven by purpose and we are all doing business differently.
Led by purpose. 
Driven by collaboration. 
Inspired by optimism. 
Underpinned by generosity. 
Integrated with soul. 
That's why we are on a mission to help YOU to get your impact business off the ground; to grow it and promote it; to increase your impact and shout about your success!
Because that's how we ACTUALLY® change the world!
Read on to find out more about who we are. 
I am a rebellious optimist: a serial entrepreneur driven by my desire to help other purpose-led changemakers to make a difference, make a living AND change the world. 
After 5 years of studying politics at Exeter, the LSE and at the Institut d'Etudes Politiques in Aix-en-Provence, I began my career in the Westminster Parliament. There I learnt about the corridors of power; how deals were made in smoke-filled rooms and that the ability to communicate is THE core skill required to truly make a difference and create change.
Since then I have dedicated my entire career to helping people, organisations and brands to communicate better. Over 26 years in PR and campaigning, I have advised some of the largest companies and charities in the world from UNICEF to Avon, from Kellogg's to Variety – and start-ups including fledgling space missions and challenger bank Starling.
I am no stranger to the impact of crisis, chaos and global uncertainty on life, a career and a business. I managed to progress my career – reaching the UK Board of one of the world's largest PR agencies – whilst navigating through divorce, cancer, at least three recessions, bereavement and a horrific accident that left me with injuries requiring multiple surgeries. I also co-founded my first entrepreneurial business in the aftermath of the 2008 financial crash – and grew it into a profitable independent communications consultancy with revenue over 7 figures in just 12 months – in spite of a global economic meltdown! 
I now work exclusively with purpose-led entrepreneurs, business owners and coaches through Actually®. I use everything I have learnt in my career, plus my coaching and training skills, to help you to make your difference and change the world.
"Sara always brings clarity and perspective when it's needed most. Her skill at bringing simplicity to complexity is invaluable, and she does all of this with charm and grace, making her a trusted go-to for anybody looking to lead."
MORAG YOUNG, TRAINING PARTNER
"There's someone I have to introduce you to, she loves words and changing the world as much as you".
That's how I met Sara.
It was clear from the start we were kindred spirits; both believing that words are mightier than weapons and that business is a massively under-utilised resource in the fight for a better world.
My career has always been extremely varied. I've worked in Property, Hospitality, Defence, Satellites, Coaching and Telecoms. I've been part of commercial, operations, communications, ethics, finance, HR and IT teams.
I'm an out-and-out generalist and proud of it.
I'm also very impatient. I grew tired of a corporate culture that told me to ignore business opportunities that would benefit the bottom line and the community.
I raged at the excuses: too complex, not in our remit; numbers first.
Early in my career I realised the answer, nearly always, is great communication.
Armed with that knowledge and a dose of courage, I believe anything is possible.
That's why I'm overjoyed to be a member of Team Actually®.
It really is time for business to change the world.
SHARON STRICKLAND-CLARK, COACHING PARTNER
It's been said that I am a beacon of passion and dedication, and I can always find a positive reframe, even in the darkest of places.  
I dedicated the early part of my life to community building – which is a clever way of saying I was addicted to volunteering! The idea of belonging to something greater, of rallying people together, deeply resonated with me. 
In 2016, a conversation with the daring spirit of my 19-year-old self ignited a desire to transcend daily domesticity and pursue a purposeful journey into leadership and performance coaching. My inner geek was set free, diving headfirst into the fascinating world of neuroscience and positive psychology!
I began my training as an ICF PCC Business and Leadership Coach, igniting a new mission: to stand by spirited business owners and leaders, empowering and equipping them to surpass their expectations, fortify their resilience, and ascend to the zenith of their capabilities. If you've spent any time in the Actually® community, you'll now see how our missions are seamlessly entwined.
So next, I met Sara! And then our missions met! And now this fruitful collaboration brings so much joy into my life!
What sets our partnership and the awesomely collaborative Actually® team apart? The answer lies in the name of the Actually membership – we don't just help you unearth the answers, we make sure you have everything you need to Just F****** Do It!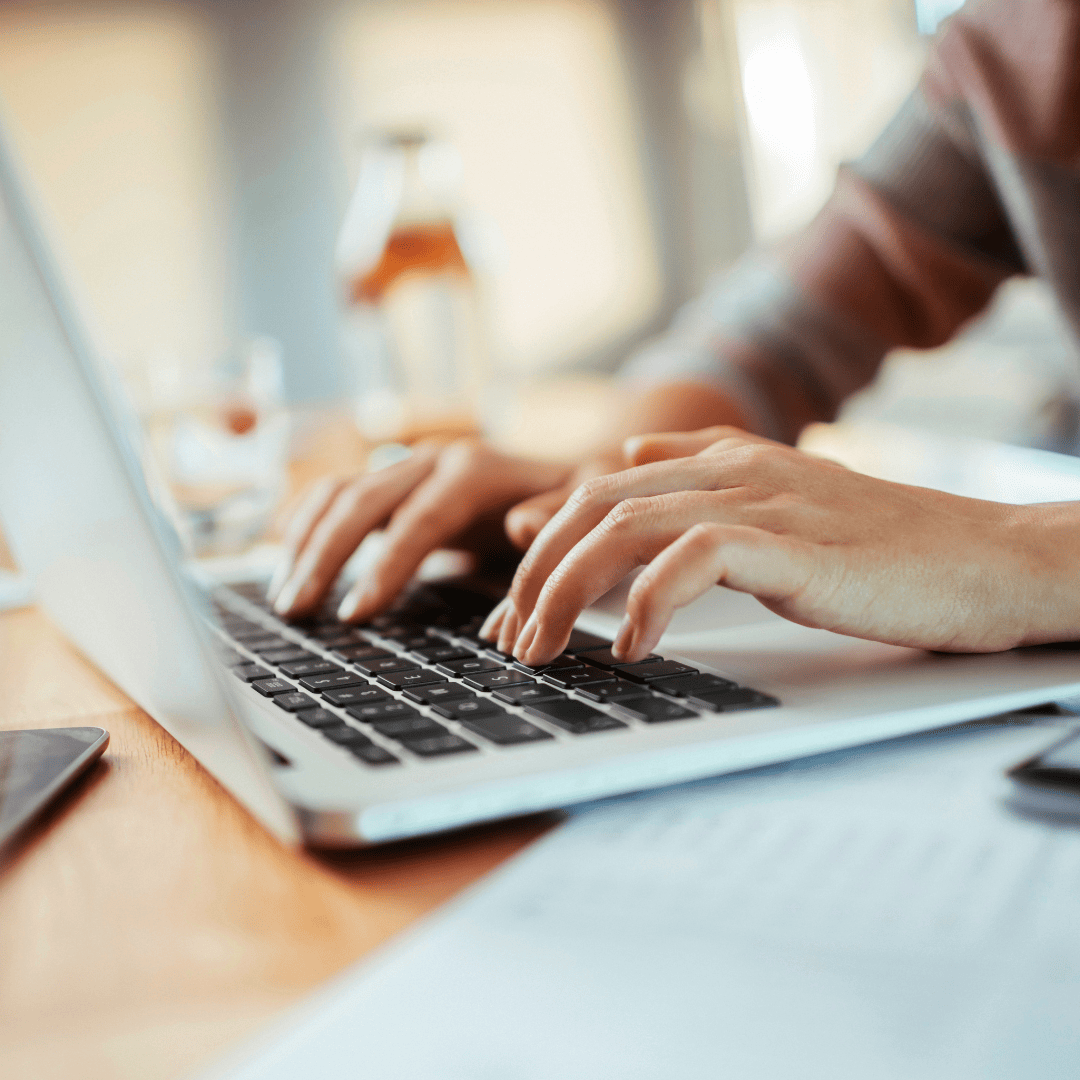 HANNAH HEMSTOCK, ASSISTANT
My 14-year career championing sustainability in the mining and aggregates industry was paused in 2020 due to the COVID-19 pandemic. 
This pause was a blessing – allowing me the time and freedom to adjust my focus onto what actually brings me joy.
For years in my spare time, I had been helping a wide range of small businesses to achieve things they couldn't do alone – from websites, design, social media management, HR, operations, events – you name it, I'd been there and done it. 
This brought me joy.
I thrived as a behind-the-scenes, positive, calming influence for business owners to lean on.
So what attracted me to Actually®? Sara's insightful, no-nonsense and interesting perspective on communications and community. 
The Facebook Group and JFDI communities oozing positivity and togetherness. 
The dynamic, joyful and collaborative team. 
The real difference Actually® makes in the lives of the community members. 
Actually® feels 100% aligned with my desire to create a positive change in the world, driven by purpose.
I'm so excited to be part of this team. 
What a dream job – to actually® make a difference. 
YOU HAVE MARKETING SUPERPOWERS®
You're not bad at promoting your business, you're just trying to do it in a way that doesn't work for you.
Find out what your MARKETING SUPERPOWERS ® are and start communicating with your audience in a way that resonates with them & feels comfortable, authentic and natural for YOU.
Phew! Doesn't that sounds awesome?  
week I wrote a newsletter that caused more people to unsubscribe from my list than almost anything I have ever written before. I'm not concerned - clearly they are not my people - but I thought I'd share it here so you can tell me: would this cause YOU to unsubscribe?
______
"Ginger Rogers did everything Fred Astaire did, except backwards and in high heels."

I remember the first time I heard that quote.

I was in my teens. I laughed.

Then as I began to think seriously about my career, my Mum explained to me that to be a successful career woman meant working twice as hard as a man to be considered half as good (and paid half as much).

I was in my early twenties. I thought she was exaggerating.

After I burnt out for the second time, I went to a conference and listened to a passionate and eloquent woman - who has subsequently become a great friend - explain something that should have been utterly obvious to me: that our entire cultural paradigm is based on structures set up by men and for men.

I was in my forties. And I cried.

Because it is exhausting having to don your Superwoman cape every day to 'compete' in the workplace.

As a single woman, I didn't have to juggle work with family.

As a white, middle-class, cis-gendered, heterosexual and mainly able-bodied woman, I wasn't dealing with the raft of intersectional prejudices beyond your average, everyday sexism.

But I was still exhausted.

And it wasn't just because the systems that we work within weren't designed for women but for men who had stay-at-home wives doing all of the work in the home.

It's because for me - as for so many women - every day was and is a balancing act.

Every day is a tightrope walk between safety and danger; between being listened to and dismissed; between familiarity and harassment; between authenticity and playing the game.

Every day is a fight to be seen, to be heard, to be respected, to be autonomous, to be considered, to be valued, to be safe.

Every day.

In the workplace, in our social spaces, in our homes, in our politics, in our media.

Everywhere.

This week my friend and client Harriet Waley-Cohen shared a post about this on LinkedIn. I'm going to share a section of her post here because she has put this so much more eloquently than I could:

"Sometimes it amazes me that there isn't a massive uprising.

Women are fed up of being objectified and judged on our looks, and only respected by how fu*&able we are deemed to be.

We are exhausted by feeling unsafe everywhere we go and watching our backs.

We are exasperated with not being paid the same, of our careers, choices and finances being marginalised because of caring expectations.

We are in despair about our allegations against powerful men being ignored because these men are too valuable to be held to account.

We are done with being told our tone of voice is the bloody problem, that we are too emotional.

We have had enough of not being able to trust the police or the legal system, and of people saying 'innocent until proven guilty' when the stats for prosecutions are laughably low and we all know most rapists never face any real consequences.

We are fed up of being told that it's not all men, because we never said it was, and it hurts to see so few men actively working towards making things better."

There has been an outpouring of grief, support and righteous anger in the comments on Harriet's post. Of course there has. Because this is nearly every woman's lived experience. And it is not OK.

I have written about these issues before in this newsletter. In the wake of the Sarah Everard murder and after the US Supreme Court struck down Roe v Wade. And there's a part of me that didn't want to write about this again. A part of me was concerned that you - my wonderful community - would grow bored of me 'ranting on' about this issue. A part of me that feared being judged or dismissed.

And that's exhausting too, right?

The constant self-censorship. The constant voice in my head telling me that I can't say this, shouldn't write about that, mustn't be too emotional, too strident, too 'shouty'.

Well, in the nicest possible sense: f*&k that.

I am in my fifties now and as tired as some people may be of hearing me talk about these things, trust me I am WAY more tired of still having to talk about them. But until there is equity, it is up to every one of us to keep 'banging on'.
And we need to do more than rant, we need to ACT.

Because here's the thing, whatever your gender, you can either be an ally or you can be complicit in the problem. Please choose to be an ally. Here are three things you can do:


Support people like Harriet when they share publicly about these issues

. This kind of content often attracts trolls and the 'not all men' brigade - and it can be overwhelming to have to do all the rebuttal yourself. Another friend and client - the fabulous Stephanie Aitken, also did a post this week on a related topic and spent many hours having to deal with trolls in the comments. Help them.
Call out misogyny, sexism, harassment, prejudice and bigotry when you see it 

- and when you feel safe to do so. I'm not advocating that you intervene when doing so would put you in real physical danger. But if a colleague makes an off-colour remark; if a family member behaves in a way that is inappropriate; if a friend displays ignorance, aggression or bias: name it. Don't just smile and secretly roll your eyes. Don't dismiss it. Don't be afraid to be 'awkward'. Have the conversation.
Engage the next generation

. Several of the commenters on Harriet's post talked about children watching violent porn. They shared stories of how boys' attitudes to girls are in some cases worse now than they were when I was a teen. The murder of Elianne Andam this week makes it clear just how important it is to speak to our children about these issues. Talk to the young people in your life. Find out about their experiences. Give them a safe space to explore these issues. And educate them about respect and equity. If we are going to break this cycle, this is VITAL work. Don't shy away from it.  

There is so much more that we could all be doing but this would be an amazing start!

OK. Rant over, for today.

I'm not promising I won't come back to this again.

My most fervent wish is that there will come a day when it won't be necessary.

I hope to see that day in my lifetime.

My biggest fear is that I will not. 
______
I think that will do for now - I do hope it has been helpful!
Big love
Sara 
x