Mastery isn't for everyone. Some people are fine with 'OK'. But you're not 'some people'. You want to make a difference in the world.
Let us help you to master your marketing superpowers® and achieve your business dreams.
If you're reading this page then here's what I know about you:
a) You want to make a great living AND make a difference;
b) You want to grow your business and your impact; 
c) You know that to achieve your business dreams you're going to need great marketing; or
d) You're in the wrong place 🙂
Assuming you are in the right place, you've probably done some courses; joined some workshops; maybe even signed up for a membership or two.
But it's still isn't working as well as you want and need it to. Right? 
This is the point at which Mr 'Give Me All Your Money' Marketing Guru usually sweeps in with a magic wand solution that's going to make all your dreams come true. 
And I wish I could tell you that the magic wand works and that all will be well if you just follow the guru's 'Seven Steps to Success' system or whatever it is he is peddling from his super-yacht this week.
But I'd be lying.
Instead, let me tell you the very simple truth. If your marketing isn't working there are usually two reasons.  
The first reason is that you don't have the core building blocks – your marketing and business foundations – in place.   That's what we help you with in Actually Foundations.
The second reason?
You're not playing to your strengths. You're trying to follow Mr 'Give Me All Your Money' Marketing Guru's seven step programme – or some such nonsense – and feeling horribly uncomfortable about it. Sound familiar? 
Why does that matter? Well, because when you feel uncomfortable, so do the people you are trying to reach. It creates a kind of barrier between you – which undermines the effectiveness of all of your marketing.
And that's what we help you to overcome in Actually Mastery.
Step one on the path to Mastery is to identify your strengths – your Marketing Superpowers ® – using the Actually Marketing superpowers quiz.
Step two is to create your own marketing strategy and marketing plan. And in step three, you master the practical skills to deliver your plan in a way that works for YOU and for your potential clients.
Sound good? Then read on.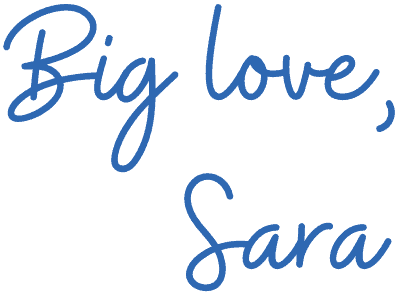 "Another fantastic course…Each time I invest in training with Actually, it enables me to grow my business and have a greater impact in the world."
KATHARINE GALE, FLUXSTATE
MARKETING SUPERPOWERS® INSIGHTS
Step 1 on the path to mastery is to find out more about your Marketing Superpowers® with this FREE live workshop.
Once you've taken the Actually Marketing Superpowers® Quiz and know what your superpowers are, come along to this FREE 90 minute workshop.
Find out more about your primary and secondary Marketing Superpowers®.
And get your questions answered.
The workshop is run LIVE every  other month.
MARKETING SUPERPOWERS

®

IN PRACTICE
Take a deep dive into the five main Marketing Superpowers® and their corresponding Actually Marketypes®.
Five workshops – one for each of the five main Marketing Superpowers®.
Learn how to enhance your access to any or all of the superpowers.
Get practical tips and insights into how best to use the superpowers to build a marketing approach that works for you and your ideal clients. 
Our 6 month programme covers everything you need to unleash the power of MASTERFUL marketing in your business.
Fortnightly LIVE training covering strategy, planning and tactics
Fortnightly live Q&A sessions
Four half-day implementation sessions
25% discount on the Actually® in-person planning retreat**
Private forum to share assignments for feedback and editing
121 input from our Founder with 2 free clarity calls during the programme
*Plus VAT at 20%.
**Once you have booked your place on Mastery, you'll receive the code you need to book your discounted place on the planning retreat.
"The training is absolutely amazing – not just the incredible amount of content, which was so illuminating, practical and inspiring, but the wonderful individual guidance and help that Sara offers over and above the training sessions!"
Fiona Lafferty, Book Wrangler!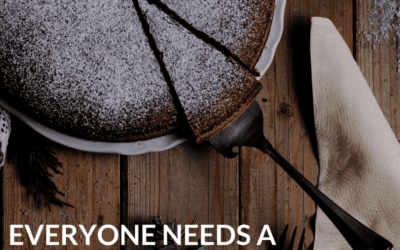 *SPOILER ALERT* This week a 20 year old accountancy student became the youngest ever winner of the Great British Bake Off. I thought that this young man, was a gifted baker but unlikely to win…
FIVE LESSONS ABOUT ACHIEVING YOUR INTENTIONS Over the past two weeks, since lockdown 2.0 began in the UK, I've been doing daily Lockdown Reset Lives in the Actually Facebook Group with the purpose of…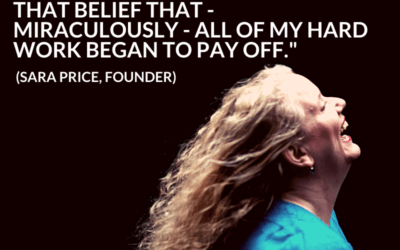 LET'S TALK ABOUT MONEY I love money. Let me say that again in case there is someone at the back that didn't hear me.
I LOVE MONEY. Did you just cringe? Yes? Interesting.
Let's explore that shall we?
THE FIRST STEP TO MASTERY?
The first step to marketing mastery is to uncover your Marketing Superpower®.
Understanding your natural strengths and building your approach around these strengths is key to delivering effective, authentic marketing that feels comfortable for you AND reaches your audience.