Making sure that your foundations – the core building blocks for your marketing (and, in fact, your business) – are in place is one of THE keys to achieving your business dreams and enhancing your impact.
Guaranteed.
actually MARKETING foundations
To grow your business and make a difference you need people to know who you are, care about what you stand for and take action by working with you and buying your products and services.
You need to be seen, to be heard and to be understood.
You need GREAT MARKETING. 
And here's what all the online marketing gurus and business mentors don't tell you but I will: great marketing isn't actually that complicated.
BUT it does require you to do the work.
Forget about all those 'Get rich quick' and 'Millionaire Marketing Secrets' ads you see on Facebook.
If all that was needed was for you to follow Mr 'Give Me All Your Money' Marketing Guru's seven step programme, well every single small business owner would be a millionaire, right?
Sadly, there is no magic wand that is going to get you to the fancy yacht and holidays in the Maldives stage of business overnight – assuming that's even what you want!
In fact, the only person who gets a yacht following some of the systems these gurus teach – is them.
Paid for with YOUR money.
So let me give you the simple, straight up truth about great marketing.
If your marketing isn't working, there are two likely reasons.
And the first one is that you don't have the right foundations in place.
So the first thing you need to do?
Get your foundations sorted: purpose, principles, priorities, people, product, pricing, preparation and positioning. 
It's not complicated but about 95% of purpose-led entrepreneurs skip these crucial steps and dive in to the practical skills training: 'How to Smash it on Social Media' or 'Storytelling for Super Sales' or 'Lovely Leads on LinkedIn'. You know the sort of thing, right?
And I get it.  Focussing on foundations doesn't seem as 'sexy' as learning how to shuffle dance on TikTok, right? 
But I promise you, NOTHING will have as much impact on your marketing as getting your basic building blocks in place. 
How do I know? Well, I've been doing this for a LONG time. And great marketing is the core of what I do. I – and my team – have spent decades honing our skills and expertise working for organisations like Kellogg's, Scope, the NSPCC, Variety, UNICEF, Airbnb and Transport for London. 
So, if you want to learn how to shuffle dance on TikTok – knock yourself out. But if you want to do the work that will ACTUALLY get your marketing working properly – then I am here to help you.
No BS. Guaranteed.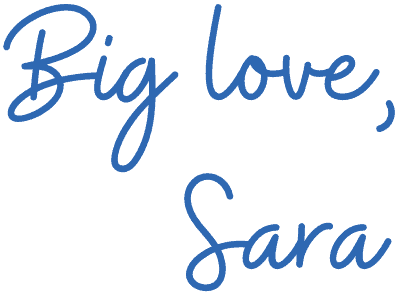 DO YOUR FOUNDATIONS NEED WORK?
In my experience about 95% of purpose-led entrepreneurs, impact business owners, coaches and consultants – whether they are just starting out or have been in business for a while – need to do some work on one or more of their core building blocks. So – whilst I am sure you are EXCEPTIONAL in every way 🙂 – the likelihood is that your foundations need some work.
But how do you know for sure? And which building blocks should you be focussing on?
Well it just so happens I've put together a little quiz to help you with that. 
"Doing the work on my building blocks gave me knowledge and understanding of what underpins a good business. But more importantly it gave me the confidence to believe I can make it happen. The support and expertise Sara gives on top of the content is invaluable in creating a vision and then understanding how to make that vision a reality."
You've done all the courses and workshops and downloaded all the freebies. But instead of feeling awesome, you're overwhelmed, confused and your marketing STILL isn't working! 
Why? Well, most likely it's because one or more of your building blocks – the foundation stones for your marketing and your business – aren't as solid as they could be.
In this free guide we introduce you to each of the building blocks in the Actually 10Ps Process.
And you can complete the self-assessment quiz that will help you to work out which – if any – of your building blocks need work.
BUILDING BLOCKS WORKSHOPS
So you've worked out that one or more of your core building blocks needs some work? What's next? Well, luckily we've got you covered with these focussed workshops!
In these eight, specially recorded, workshops, we run through each of the building blocks to help you  ensure your business and your marketing are built on solid ground. 
Sort out your purpose. Get clear on your principles. Identify your priorities. Work out who your people are. Craft your products and your pricing. Develop your positioning. And do your prep.
With a workbook and access to our FREE monthly Building Blocks Clinic!
A twelve-week LIVE programme to get all the building blocks in place that you need to underpin your business, enhance your impact and improve your marketing.
Actually Foundations is one of our flagship training programmes taught LIVE by Actually Founder, Sara Price. It includes:
Fortnightly LIVE online training
Fortnightly LIVE Q&A sessions
One pre-recorded workshop to help you get set up for the course
Two half day implementation sessions
Private forum to share assignments for feedback and editing.
"I was struggling with how to go about setting up my new business, didn't really know where to start and there were so many ads telling you to do this and that, follow this model or that. Actually Foundations cut through all the noise and has provided me with a structure that I can use and revisit. It's such a sound structure that I've also introduced my husband to it for his small business!"
IT'S NOT ABOUT ME I knew that there would come a time when the news cycle would move on and I decided THAT would be the time for me to do more…
After Googling the words 'COPYWRITING TIPS' I was rather shocked to be hit with a seemingly infinite expanse of results (6,789,338 to be exact). But I was even more shocked at the quality of them. A lot of the articles were actually badly written…
FIVE LESSONS ABOUT LAUNCHING You may have noticed that I have been launching over the past few weeks. At the time of writing, the doors are open to Actually's flagship training programme: How to Actually Spread the Word…
WHAT IF MY BUILDING BLOCKS ARE FINE? 
What if you've done all the work on your building blocks and your marketing still isn't working?
OK. First, don't panic. Second, ask yourself this: when it comes to marketing your business are your playing to your strengths?  Or are you trying to squeeze your super star-shaped self into the square hole of a marketing strategy not designed for you? Are you doing what some online marketing guru - who has never met you - told you was THE thing to promote your business? 
That won't work. You'll feel uncomfortable and inauthentic. And that is how you will come across. 
Instead, find out what your Marketing Superpowers™ are and build your marketing based on them. 
 What a relief!