Don't treat social media like a scary monster!
Love it or hate it, as an online business owner, you're probably going to need to use social media as part of your marketing.
Join me for this FREE 90 minute Masterclass and learn how to make the whole process joyful, fun, easy and effective. 
SPARKLING SOCIALS
AN ACTUALLY FREE MASTERCLASS
Before I started Actually in 2019, social media was primarily just that: social. I'd share photos from my holidays or what I was eating for dinner on Instagram; type in plaintive or upbeat updates on my state of mind on Facebook. I'd periodically tweet about politics and link up with colleagues on LinkedIn. In my pre-Actually business, I would advise clients on how to integrate 'digital platforms' into their 'overarching communications strategy' and I once created a campaign that raised £1million in 28 days for the development phase of a lunar exploration mission using just social media and PR!
But social never really formed a large part of how I promoted my business because it never needed to.
That all changed four years ago when I became an 'online entrepreneur'. All of a sudden I had business pages to organise; Facebook Groups to manage and algorithms to tame. Social media was no longer just 'social'. Now it was business. I was spending 50% of my time creating content to 'feed the beast' and – to be honest – after a while it really began to suck all of the joy out of my work. 
Sound familiar?
I did what I usually do when faced with a new challenge. I read all the books; attended all the classes; studied all the systems. Then I ran an experiment with everything I learnt to see if it worked for me. And it got easier, more effective, more engaging – and, above all, more fun! 
I am still learning and experimenting to this day: as algorithms are refined, new platforms are launched and human behaviour on these vast networks changes. 
In this 90 minute masterclass I am going to share with you everything I've learnt – so far – about social media and content creation.  What works. What doesn't. And how to create sparkling content that engages your audience and stops the scroll.
More importantly, I am going to help you to get over the fear, the procrastination and the overwhelm and find FUN, JOY and EASE with your content.
Let's tackle the scary monster together! Come and join me…for Sparkling (not scary) Socials.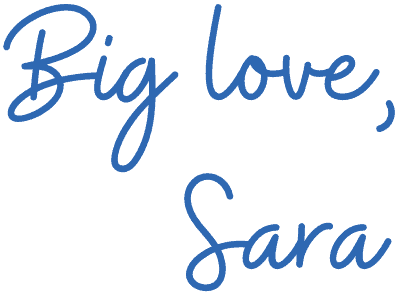 YOU SHOULD ATTEND THIS MASTERCLASS IF…
You're about to start your own business and you've been told that you need to promote it on social media but you don't know where to start…
You've got your business up and running but the same can not be said for your social media content which you keep putting off…
You're beavering away on social media but it feels like such hard work that it's sucking all the joy out of your business…
You're posting regularly but nobody is engaging with your content so it feels like you're just whistling into the abyss…
You feel excited by the possibilities of social media but you're not quite sure how to make the most of them…
You want to escape from your kids / partner / family / flatmates for 90 minutes and you figure you may as well learn something whilst you do so 🙂 
"I hope you know that you've just given more value in the last hour and a bit than I've had the whole of the past 6 months when this has been my focus! You rock!"
SHARON STRICKLAND-CLARK, BRAVETART COACHING / the business spa
NOT JUST ANOTHER MASTERCLASS
 We've all been there…
The ninety minute Masterclass that's essentially 20 minutes of the 'guru' introducing themselves and telling everyone how awesome they are; then 20 minutes of repetitive, low-value content – most of which you've either heard before or isn't applicable to you; followed by 50 minutes of hard sell designed to trigger you into unconscious buying decisions.  
That's not how we do things at Actually. 
Radical generosity is one of our core guiding principles – and it applies as much to our Masterclass content as it does to the prizes we offer in our challenges and the bonuses we offer on our courses. It means that when I put together a Masterclass my focus is on adding as much value as I possibly can in the time available.
I want you to walk away with a head full of ideas and insights. I want you to get started straight away – taking inspired action based on what you've learnt.  And yes, I want to tell you about the training I offer and how I can support you – but IF you buy from me, I want it to be because you're excited by the possibilities not because I've prodded your painpoints. 
Sound good?
"Sara, last night's master class was among the best I have ever attended – and I've attended a lot. THANK YOU so sincerely for the generous, creative and fun way in which you guided us and shared insights. You made my spirits soar and my aspirations rise yet further. Truly fabulous. I struggled to sleep afterwards as I was so excited about the future! Xx"
SPARKLING SOCIALS
AN ACTUALLY FREE MASTERCLASS
We are running this masterclass twice – at different times – to give you the best chance of finding a time that works for you. 
Option #1: Tuesday 2nd May from 6pm
Option #2: Thursday 4th May from 9am
Please pick the date / time that works best for you. And please note that this Masterclass will NOT be recorded.  
 Hi there! So, hopefully you already know that I'm Sara and I'm the Founder of Actually.
Much more importantly than that, I am a rebellious optimist.
I have always been a rebellious optimist – in spite of spending my entire career in the seemingly cynical world of  communications, advertising, marketing, PR and political campaigning. 
I've spent 26 years of my life helping big brands, companies, charities and individuals to make themselves heard. From launching Starling Bank to the late Queen's Diamond Jubilee celebrations; from helping Airbnb get a foothold in the UK to supporting SheDecides to secure 100s of thousands of supporters for their She Decides manifesto. I even helped a new space mission to raise $1m on Kickstarter in just 28 days with no budget for ads! 
I loved every minute of it but I got to the point where I simply didn't care any more whether Kellog's sold more cornflakes or British Airways sold more flights.
I wanted to make a difference. I wanted go back to the kind of work I had done when I worked for UNICEF in the early part of my career. Work that felt on purpose. Aligned with my higher goals. Work that would fulfil me again.  
Sound familiar?
You see….I dream of a world in which every business is led by purpose and every business owner is able to make a difference AND make a fantastic living. 
I believe that businesses can create change. In fact they already do. Just think about the impact of Amazon on the High Street and you can see how businesses impact the world around them. But imagine a world in which the change created by business was purposeful, considered and for the common good? In which all the energy, the innovative power, the resources of business owners and entrepreneurs – all of that was directed at creating BOTH wealth AND positive change! 
That's the world I want to see come into being. And it may not happen in my lifetime – but I am dedicated to using every resource, every piece of expertise and every shred of experience I have to make the biggest contribution I can to that world. 
That's why Actually exists. To help those who have a sense of purpose, to create healthy, growing, sustainable businesses. To encourage more and more business owners to get on board with purpose. 
Marketing advice, business strategy, mentoring, coaching, training – that's what I do. But changing the world? That's why I do it. 
"I have a 50% bigger social media following…and I feel like it's a much more engaged community now."
LAURA COLEMAN, BE.MODERN MEDITATION
I hope that you will join me for this free 90 minute Masterclass – so that you can (re)discover the fun there is to be had when you tackle the scary monster of social media!
See you in class on either the 2nd or 4th of May.