THE ACTUALLY PLANNING CYCLE
Regular, in-person workshops to ensure you stay on track to grow your business and make your difference!
DOES THIS SOUND LIKE YOU?
If you want to grow your entrepreneurial business and make a difference in the world you need structure, accountability and guidance. You need support. And you need a plan.
Luckily the Actually Planning Cycle workshops provide all of this and more.
If you ever feel like you're reacting to events, being buffeted by events and hopping from one idea to the next without a clear sense of direction…
If you've ever sat staring at a computer screen wondering what on earth you are going to post about on social media and why no-one seems to care when you do…
If you've ever wished that you had someone on your side who would guide and advise you, hold you gently accountable and help you plan for success…
We can help.
"A dream without a plan is just a wish"
I am an entrepreneur with a 25 year track record in communications and business.
My zone of magic is words. And in two and a half decades I have used that power to help some of the most famous brands, charities and individuals in the world from Kelloggs to Variety to Avon.
When I started my career, I wasn't a big fan of planning. I was more of a 'fly by the seat of your pants' kind of woman. I thought strategy was boring and plans were stifling. I wanted to CREATE not plan. And I didn't think I needed any help. I was the original Superwoman. Doing it all by myself. I scoffed at support. I was flying solo and perfectly OK, thanks.
Until I wasn't. Until I realised that not having a plan was part of the reason I had to work so hard…because I was constantly reinventing the wheel; constantly doing the last minute dash to get things done; constantly revising and re-editing because I hadn't thought things through.
And I crashed and burnt out…more than once because I wanted to do it ALL.
I learnt the hard way to say yes to support.
I learnt the hard way that planning works.
If you'll allow me I'd like to save you from the pain of learning these lessons the hard way too.
Let me support you and help you plan.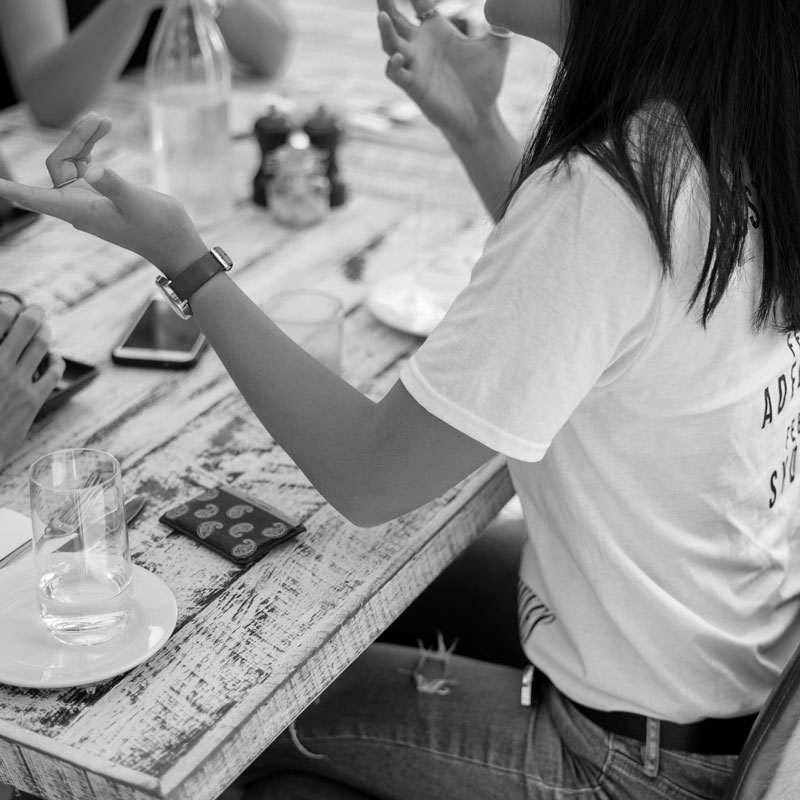 OUR FLAGSHIP PLANNING WORKSHOPS
The Actually Planning Cycle is made up of a rolling series of in-person workshops facilitated by Actually Founder, Sara Price. Each one is designed to ensure that you spend the necessary time working ON your business AND your communications content so you know exactly what you're doing and when.
You'll be working in a small group setting – no more than ten participants in each workshop – which means you get plenty of time to ask your questions and get expert input into your plans.
The Actually Planning Cycle workshops are delivered in person in Central London or virtually (depending on Covid19 restrictions) by Actually Founder Sara Price.
In addition to the workshop(s) you book, you'll get access to the Actually Notable Dates calendar for the relevant quarter. This calendar is the most comprehensive list available of international and national days, events and anniversaries including sports, politics, film, and awareness days. Use it to find the hooks you need to drive your content creation.
"The space you hold for us all is quite something. I felt totally held, calm, focussed and energised by the simplicity of putting it all together. Thank you so much."
Maria Baeck, Sourcing the Way
21st and 22nd NOVEMBER 2020
Get ready for the year ahead with a 2 day workshop to plan for your most impactful year ever!
Develop your offer, your products, your communications and outline content plan for the whole of 2021.
Set yourself up for a year of making a difference!
JANUARY:
PLAN for JAN, FEB, MARCH
In this 1 day workshop, we will plot out your communications / content plan for January, February and March.
MARCH:
PLAN for APRIL, MAY, JUNE
JUNE:
PLAN FOR JULY, AUG, SEPT
A 1 day workshop to take a look at the first half of your year. Decide what course corrections may be necessary and create your content plan for July, August & Sept.
SEPTEMBER:
PLAN FOR OCT, NOV, DEC

In this 1 day workshop we will start with a review of business in the previous quarter before moving on to plan your content for the final quarter of the year: Oct, Nov and Dec so that you can end the year strong!
20st and 21st NOVEMBER 2021
Get ready for the year ahead with a 2 day workshop to plan for another year of growth and success!
Develop your plan for 2022.
Set yourself up for a year of making a difference!
"I now know that planning my whole year ahead is ACTUALLY do-able!!! And it really helped having a clear framework to work within. Thank you."
YOU HAVE MARKETING SUPERPOWERS®
You're not bad at promoting your business, you're just trying to do it in a way that doesn't work for you.
Find out what your MARKETING SUPERPOWERS ® are and start communicating with your audience in a way that resonates with them & feels comfortable, authentic and natural for YOU.
Phew! Doesn't that sounds awesome?  
week I wrote a newsletter that caused more people to unsubscribe from my list than almost anything I have ever written before. I'm not concerned - clearly they are not my people - but I thought I'd share it here so you can tell me: would this cause YOU to unsubscribe?
______
"Ginger Rogers did everything Fred Astaire did, except backwards and in high heels."

I remember the first time I heard that quote.

I was in my teens. I laughed.

Then as I began to think seriously about my career, my Mum explained to me that to be a successful career woman meant working twice as hard as a man to be considered half as good (and paid half as much).

I was in my early twenties. I thought she was exaggerating.

After I burnt out for the second time, I went to a conference and listened to a passionate and eloquent woman - who has subsequently become a great friend - explain something that should have been utterly obvious to me: that our entire cultural paradigm is based on structures set up by men and for men.

I was in my forties. And I cried.

Because it is exhausting having to don your Superwoman cape every day to 'compete' in the workplace.

As a single woman, I didn't have to juggle work with family.

As a white, middle-class, cis-gendered, heterosexual and mainly able-bodied woman, I wasn't dealing with the raft of intersectional prejudices beyond your average, everyday sexism.

But I was still exhausted.

And it wasn't just because the systems that we work within weren't designed for women but for men who had stay-at-home wives doing all of the work in the home.

It's because for me - as for so many women - every day was and is a balancing act.

Every day is a tightrope walk between safety and danger; between being listened to and dismissed; between familiarity and harassment; between authenticity and playing the game.

Every day is a fight to be seen, to be heard, to be respected, to be autonomous, to be considered, to be valued, to be safe.

Every day.

In the workplace, in our social spaces, in our homes, in our politics, in our media.

Everywhere.

This week my friend and client Harriet Waley-Cohen shared a post about this on LinkedIn. I'm going to share a section of her post here because she has put this so much more eloquently than I could:

"Sometimes it amazes me that there isn't a massive uprising.

Women are fed up of being objectified and judged on our looks, and only respected by how fu*&able we are deemed to be.

We are exhausted by feeling unsafe everywhere we go and watching our backs.

We are exasperated with not being paid the same, of our careers, choices and finances being marginalised because of caring expectations.

We are in despair about our allegations against powerful men being ignored because these men are too valuable to be held to account.

We are done with being told our tone of voice is the bloody problem, that we are too emotional.

We have had enough of not being able to trust the police or the legal system, and of people saying 'innocent until proven guilty' when the stats for prosecutions are laughably low and we all know most rapists never face any real consequences.

We are fed up of being told that it's not all men, because we never said it was, and it hurts to see so few men actively working towards making things better."

There has been an outpouring of grief, support and righteous anger in the comments on Harriet's post. Of course there has. Because this is nearly every woman's lived experience. And it is not OK.

I have written about these issues before in this newsletter. In the wake of the Sarah Everard murder and after the US Supreme Court struck down Roe v Wade. And there's a part of me that didn't want to write about this again. A part of me was concerned that you - my wonderful community - would grow bored of me 'ranting on' about this issue. A part of me that feared being judged or dismissed.

And that's exhausting too, right?

The constant self-censorship. The constant voice in my head telling me that I can't say this, shouldn't write about that, mustn't be too emotional, too strident, too 'shouty'.

Well, in the nicest possible sense: f*&k that.

I am in my fifties now and as tired as some people may be of hearing me talk about these things, trust me I am WAY more tired of still having to talk about them. But until there is equity, it is up to every one of us to keep 'banging on'.
And we need to do more than rant, we need to ACT.

Because here's the thing, whatever your gender, you can either be an ally or you can be complicit in the problem. Please choose to be an ally. Here are three things you can do:


Support people like Harriet when they share publicly about these issues

. This kind of content often attracts trolls and the 'not all men' brigade - and it can be overwhelming to have to do all the rebuttal yourself. Another friend and client - the fabulous Stephanie Aitken, also did a post this week on a related topic and spent many hours having to deal with trolls in the comments. Help them.
Call out misogyny, sexism, harassment, prejudice and bigotry when you see it 

- and when you feel safe to do so. I'm not advocating that you intervene when doing so would put you in real physical danger. But if a colleague makes an off-colour remark; if a family member behaves in a way that is inappropriate; if a friend displays ignorance, aggression or bias: name it. Don't just smile and secretly roll your eyes. Don't dismiss it. Don't be afraid to be 'awkward'. Have the conversation.
Engage the next generation

. Several of the commenters on Harriet's post talked about children watching violent porn. They shared stories of how boys' attitudes to girls are in some cases worse now than they were when I was a teen. The murder of Elianne Andam this week makes it clear just how important it is to speak to our children about these issues. Talk to the young people in your life. Find out about their experiences. Give them a safe space to explore these issues. And educate them about respect and equity. If we are going to break this cycle, this is VITAL work. Don't shy away from it.  

There is so much more that we could all be doing but this would be an amazing start!

OK. Rant over, for today.

I'm not promising I won't come back to this again.

My most fervent wish is that there will come a day when it won't be necessary.

I hope to see that day in my lifetime.

My biggest fear is that I will not. 
______
I think that will do for now - I do hope it has been helpful!
Big love
Sara 
x

Proud to be a supporting member of Social Enterprise UK