Sometimes you want a community.
Sometimes you want advice.
And sometimes you want someone else to do the work for you.
Find out more about our 'done for you' services here.
actually CONSULTING SUPPORT
You started your purpose-led business because you were passionate about one of three things:
A problem you wanted to solve.
A product you wanted to offer.
Or a group of people you wanted to help.
In all likelihood, you DIDN'T start your business because you're passionate about marketing or PR. 
So it's probably the marketing and PR that gives you the most headaches, right? 
Which is why we offer bespoke, tailored packages of support for people just like you.  From strategy development to developing your marketing plan; from doing all the prep work to actually delivering your marketing for you, think of us as your secret Ibuprofen. No more marketing or PR headache – you can focus on what you are REALLY passionate about and leave the rest to us.
And if there's something you need that we've not thought of here – then just ask. We create tailored packages for our clients all the time – and if we can't help you, we will say so and point you in the direction of someone who can.
So, how does that sound?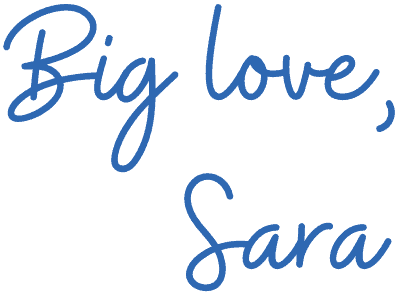 "It was an absolute pleasure to work with Sara…Her magical combination of wisdom and inspiration coupled with extraordinary expertise enabled us to cover a lot of ground in a relatively short space of time. Together, we clarified the fundamental building blocks of my business, reshaped a client-focused offer and made a plan: a plan that is both practical and highly-personalised…leaving me enthusiastic (and not overwhelmed) about next steps.."
Lucy Williamson, Divorce Coach
How can we help?
Strategy Development: all great communications starts with great strategy. We will do the legwork and the research to create the right strategic approach for you and your business.
Preparatory work: you want to start approaching podcast opportunities; branching out with PR; engaging with political audiences or getting known on social media but you're not really sure where to start. Our preparatory packages will set you up to then get cracking.
Strategic advice: once all the prep work is done, you're happy to 'do the doing' but you'd quite like to check in with our experienced team for regular strategic advice and support to make sure you're on track.
'Done for You': we will do all the heavy lifting with a completely bespoke and tailored package of support designed to ensure that you can focus on running your business whilst we run your communications.
If you'd like to discuss your needs and find out more about how we can help, you can download information about our support packages here. Or click below to contact us for a chat!
"Sara has quickly grasped the vision I have and the direction for the business. She has created a clear plan of action to work on, creating order and structure for the months ahead. I feel motivated and excited.' Fantastic!"
Sally Pepper, The Silent sales girl / pitch retail
If you would like our help to prepare or deliver great marketing for your impact business, talk to us about our bespoke consultancy and support packages.
Just click the button below to arrange a confidential chat.