BUILDING BLOCKS WORKSHOPS
Get the building blocks of great business and great marketing in place with these individual workshops. Plus gain access to our private FREE training forum where you can get your questions answered by Team Actually®. 
SORT OUT YOUR BUILDING BLOCKS
You've done all the workshops, followed all the courses, downloaded all the freebies and joined all the masterminds…but instead of feeling awesome as you watch your business grow, you're overwhelmed, confused and your marketing STILL isn't working.
Why?
One – very common – reason is that you don't have all of your core building blocks in place. You're trying to build your business – and your marketing – on shaky foundations.
There are 8 core building blocks that EVERY business owner needs in order to create and market their business effectively.
Sorting out your PURPOSE will inspire you and act as the initial point of inspiration for the community you're going to build and the client you want to attract.
Choosing and clearly articulating your PRINCIPLES will make every business decision easier; they'll inform all of your communications work and act as a magnet for the people who are YOUR clients.
Getting clear on your PRIORITIES will help you to focus and ensure that you are doing work that will deliver for you today and tomorrow.
Identifying, understanding and connecting with your PEOPLE (your ideal clients) is the heart of great communications and marketing.
Having a clear offer, a suite of PRODUCTS that you can joyfully deliver and that meet your clients' needs and wants is just good business! 
PRICING them properly means making the money you need to make and avoiding resentment and burnout.
Undertaking the right PREPARATION and research to understand your marketplace and the environment you will be selling into, means you can tailor your approach to be the most effective it can be.
Developing your POSITIONING will enable you to tell your story in a compelling way that will be irresistible to your ideal clients.
I'll let you into a secret…most business owners, coaches and consultants DON'T have all of these building blocks in place. Which is why so many of them struggle to grow their businesses or to get their marketing to work effectively for them. 
So I decided to do something about it: to help you to get YOUR building blocks in place. That's what this series of workshops is about. Helping you to join the ranks of 'unicorn' businesses by building strong foundations for your work.
And because I want you to get real results, I am also giving you access to our FREE training forum  when you buy one or more of these workshops.
Here's to your success!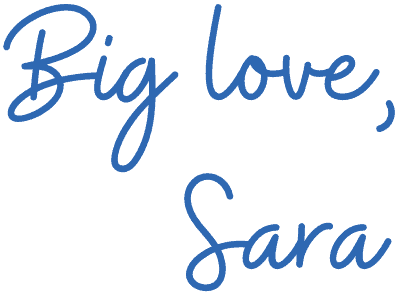 "[This workshop] was among the best I have ever attended – and I've attended a lot. THANK YOU so sincerely for the generous, creative and fun way in which you guided us and shared insights. You made my spirits soar and my aspirations rise yet further. Truly fabulous. I struggled to sleep afterwards as I was so excited about the future!"
TRUDIE MCGUINESS, The Essential Training Company
Each workshop includes a training video; a workbook and guide to further resources; AND if you buy a Building Blocks Workshop you will be given access to our free training forum hosted by Team Actually®, to go over any questions you have.
Identify and understand your purpose – your vision & mission – and learn how to explain them in a way that inspires others so that they feel a sense of immediate connection and want to JOIN you, work with you and be part of your community.  
Understand what your priorities need to be based on the life-cycle stage of your business – so that you're focussed and always making progress towards YOUR dreams.
Get clear on your guiding principles (aka values) and develop clear guidance on how they inform your business and marketing decisions so that they shine through all of your communications and attract your ideal clients.
Identify your niche and create such a deep understanding of and connection with your people that your communications will truly land with them and your business can grow.
Make sure you have the right products in place – so that you are providing what your ideal clients want and need (and what brings you joy to provide) and as a result your sales become much easier.
Tackle those money gremlins and learn to price your products in a way that reflects the value you offer.
The one MOST people want to avoid: learn about the research you need to do to understand your market and the factors that will impact on your marketing approach.
Sort out your positioning, so that you have a story to tell about your business that is resonant, compelling and inspiring.
"Really useful training, turning my thinking upside down."
naomi webster, bAT cONSERVATION tRUST
NOT JUST ANOTHER RECORDED TRAINING
Radical generosity is at the heart of how we do business at Actually. So we wanted to go beyond the 'standard' badly recorded video and give you proper support with your Building Block Workshops.
So, when you buy one or more Actually®  Building Blocks Workshop, you will receive:
1. Access to a RECORDED TRAINING delivered by our Founder, Sara Price
AND
2. A WORKBOOK & guide to further RESOURCES
AND
3. UNLIMITED access to our free training forum hosted by Team Actually® – to get your questions answered
BUY THE WORKSHOP(S) YOU NEED
"Thank you so much for your time, energy, expertise and enthusiasm…that was far and away the most useful, helpful and informative session EVER…I was really inspired by both the clarity of content and your generosity of spirit."
Sue Revell, mAGENTA cHANGE lTD
WHICH WORKSHOP(S) DO I NEED?
When it comes to YOUR business…are you completely confident in each of these core building blocks: purpose; priorities; principles; people; products; pricing; preparation and positioning? 
Are they providing a completely solid foundation for your your business and your marketing?
If you're sitting there wondering…'How do I know?' let me ask you this: 
Are people drawn to you and inspired by your purpose? 
Are you focussed and clear on your priorities – so that everything you do is moving the boat forward? 
When people are drawn to work with you, and you ask them why, do they say something to you that reflects your purpose and your principles (or values)? 
Have you not only identified your people (your niche) – but could you tell me what their dreams are? What keeps them awake at night? Do they tell you…that it's like you're inside their head? 
Are your products selling easily to people who truly want and need them? Are they sticking around to buy more from you? 
Are you making the money you want to make in your business with pricing that you feel reflects the true value of what you offer?
When you start to tell your story – or the story of your business – are people riveted or bored? Does your positioning resonate with them?
If you've answered 'No' to any of these questions, then you have at least one building block that needs work.
And if you're still not sure – I've created a self-assessment 'quiz' for you to help you to work out which, if any, building blocks you need to focus on.
Because here's the thing, integrity is important to me and I don't want you to buy things you don't need or that won't work for you.
So take five minutes and complete the self-assessment and then buy the workshops that are most relevant to where you ACTUALLY® are now. 
"Loved it. Also, you are really good at running these sessions. My notes look so structured because your content was. Thank-you!"
JACKIE NIXON, JACKIE NIXON COACHING
My name is Sara Price. I am a business leader, an entrepreneur, a coach, a mentor and a trainer.
I have spent over 25 years in communications, campaigning and PR – helping some of the biggest brands in the world from Kellogg's to Avon. I've advised charities and campaigning groups as diverse as SheDecides and UNICEF. And once upon a time my team and I also raised $1 million for a start-up space mission in just 25 days with a budget of $0!
And after two and half decades in communications, here's what I know for sure: the power of words can be yours. There's no mystery or magic to it. Great marketing is just a set of skills and they can be learnt.
I would like to teach you.
Why? Because I believe in the power of purpose. I believe in hope and optimism. I believe that words are the most powerful weapons we have in our armoury and we can use them to make a difference.
I believe that each of you, stepping up, speaking up and achieving your business dreams: that's what will create the change we need to see in the world.
And helping to make that to happen is my purpose in the world.
So let me help you to communicate your vision to the world. Let me help you to use the power of words to grow your business. Let me help you to have a bigger impact. And let's fulfil our purposes together.
Let's ACTUALLY® make a difference & change the world!
"Thank you, Sara Price, for a fantastic workshop! You simplified what has felt like jungles within jungles within jungles."
Maria Baeck, Sourcing the Way
FREQUENTLY ASKED QUESTIONS
How do I know which building blocks I need to work on?
I only want you to buy workshops for the building blocks you really need to focus on to get the foundations right for your business and marketing. So I created a self-assessment quiz for you to work our which of your building blocks needs work. You can take the quiz by clicking here.  
What if, according to the quiz, I need to work on ALL of my building blocks?
If your quiz results suggest that you need to work on 6 or more building blocks, then we recommend that you consider our live training programme: Actually Marketing Foundations. This programme includes LIVE training in each of the building blocks, plus fortnightly Q&A sessions; 2 half day implementation sessions and 121 input on your assignments and advice from our Founder, Sara Price as well as a wide range of bonuses, additional materials, guides & templates. You can find more information about our Foundations programme by clicking here.
What's included with each workshop?
Each workshop is between 35 and 45 minutes long and includes a recorded video; a workbook and guide to further resources. AND when you buy an Actually Building Blocks Workshop, you get access to our free online training forum (via Facebook) so that you can ask questions about the relevant building block that you are working on.  
How do I access the workshop?
Once you have purchased a workshop, you will receive an email with details of how to access the workshop on our private Community site.
How do I access the training forum?
Once you have purchased a Building Blocks Workshop, you will be sent an email with details of the training group. 
I have a discount code because of my JFDI membership, can I use it for one of these workshops?
Members of the JFDI Family are given a 25% discount code on all Actually services. You may use your code at the checkout when you purchase a workshop. If you've lost your code, please contact the office and we will get right back to you:
talk@actually.world
What are the Terms & Conditions?
Please click here for the full Terms & Conditions applicable to all online workshops supplied by Actually.
Please note in particular:
Payment Terms
Payment for the workshop must be made in full at the time of purchase. No instalment plans are available.
Discounts

Members of the Actually JFDI Family are entitled to a discount on all Actually services. Members must remain in membership at the time of the delivery of services for the discount to apply.

Discounts cannot be combined. Nor can they be retrospectively applied if the correct discount code was not applied at the time of booking.
Refund Policy

No refunds are available on these workshops.
"OMG…Totally mind blowing!"
SHONA EASTON, EASTON DESIGNS
WHAT IF MY FOUNDATIONS ARE FINE? 
What if you've done all the work on your foundational building blocks and your marketing still isn't working?
OK. First, don't panic. Second, ask yourself this: when it comes to marketing your business are your playing to your strengths?  Or are you trying to squeeze your super star-shaped self into the square hole of a marketing strategy not designed for you? Are you doing what some online marketing guru - who has never met you - told you was THE thing to promote your business? 
That won't work. You'll feel uncomfortable and inauthentic. And that is how you will come across. 
Instead, find out what your Marketing Superpowers® are and build your marketing based on them. 
 What a relief!