actually®  people programme
Want your business to grow and your marketing to flow? Take this six-week journey to identify your niche; build a detailed understanding of your ideal client & connect with them at a deep level. 
You know that you need to do this 'ideal client' work, right? That's why you're here on this page.
You know that your ideal client could potentially be your best friend in business.
You know that identifying them, understanding them, connecting with them will help you to get your business to grow and your marketing to flow!
You know that the answer almost any question you have – from which social media platform to prioritise to what to name your latest product offering – starts with knowing your people. 
And yet…according to my research, the vast majority of purpose-led business owners haven't done this work.
Some of them know they need to. But it's time consuming and they're not sure where to start and it's so easy to let it drop to the bottom of the 'To do' list. Right? 
Some tell themselves that they don't need to get to know their ideal client because THEY are their ideal client and they already know themselves. Let me ask you, if I offered you a brand new medicine and said I had tested it on a sample of one…would you take it? See my point? 
Some don't want to do this work because they don't want to develop a niche. 'My work can help the whole world…I don't want to exclude anyone.' they say. And I hear that and wish them well. But unless they have the marketing resources of Coca Cola,  then coming up with a marketing approach that will work for everybody is impossible and they will end up reaching…nobody. 
But that's not you. You know that this is one of the most essential building blocks of a great business. You know that this is one of the KEYS to unlocking your marketing magic. And you're ready to get stuck in, right? 
Great. Then let me help you.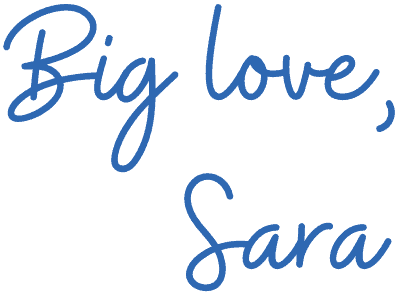 Imagine being so clear about your niche, understanding them so deeply that when you communicate with them they think that you read their mind!
Over the six weeks of the Actually People Programme you will: 
Identify a niche of people who want and need what you offer; that you can be of service to with joy; and that's specific enough to allow you to be a 'big fish in a small pond'
Develop a deep, up to date knowledge of your clients so that you understand their needs, hopes and aspirations, you know the language they use and you are able to reach them
Connect with your people – and maintain that connection at a soul-led level
Imagine every time you share a post or send out an email, you get dozens of replies from your ideal client saying 'Wow! That's me!'
THE PEOPLE PROGRAMME
(£200 +VAT)
Five sessions of live training – with plenty of time for Q&A – with our Founder, Sara. Drawing on her 30 years of experience in marketing and communications, she will take you step-by-step through a process to get to know your people. 
A half day implementation and co-working session to help you work through any blocks / challenges and make sure you're on track. 
A private online forum for those undertaking Actually training – a place where you can share your assignments for feedback and get support from Team Actually and from other members of the community. 
High quality resources including a workbook, journalling prompts and a guide to research to help you work out what you need to ask, when and how. 
Imagine going into 2024 with this pesky ideal client work – that's been niggling away at the back of your mind – crossed off your 'To do' list! 
I could tell you about the thirty years of experience in PR, marketing and communications that have gone into shaping this programme. 
I could tell you that I'm an awesome trainer, that I've delivered training for thousands of people and had nothing but rave reviews and 'more please' responses. 
I could tell you that my approach is based on my principle of soulful pragmatism: that it combines logic and magic; intuition and intelligence…that it will reach the parts other courses cannot reach!
And all of that is true. But here's the thing I most want you to know: it's not a magic wand. It's not a 'seven steps to six figures' promise. It's not BS. It's simple. Join the programme. Do the work. Get the results. Ready? Let's go…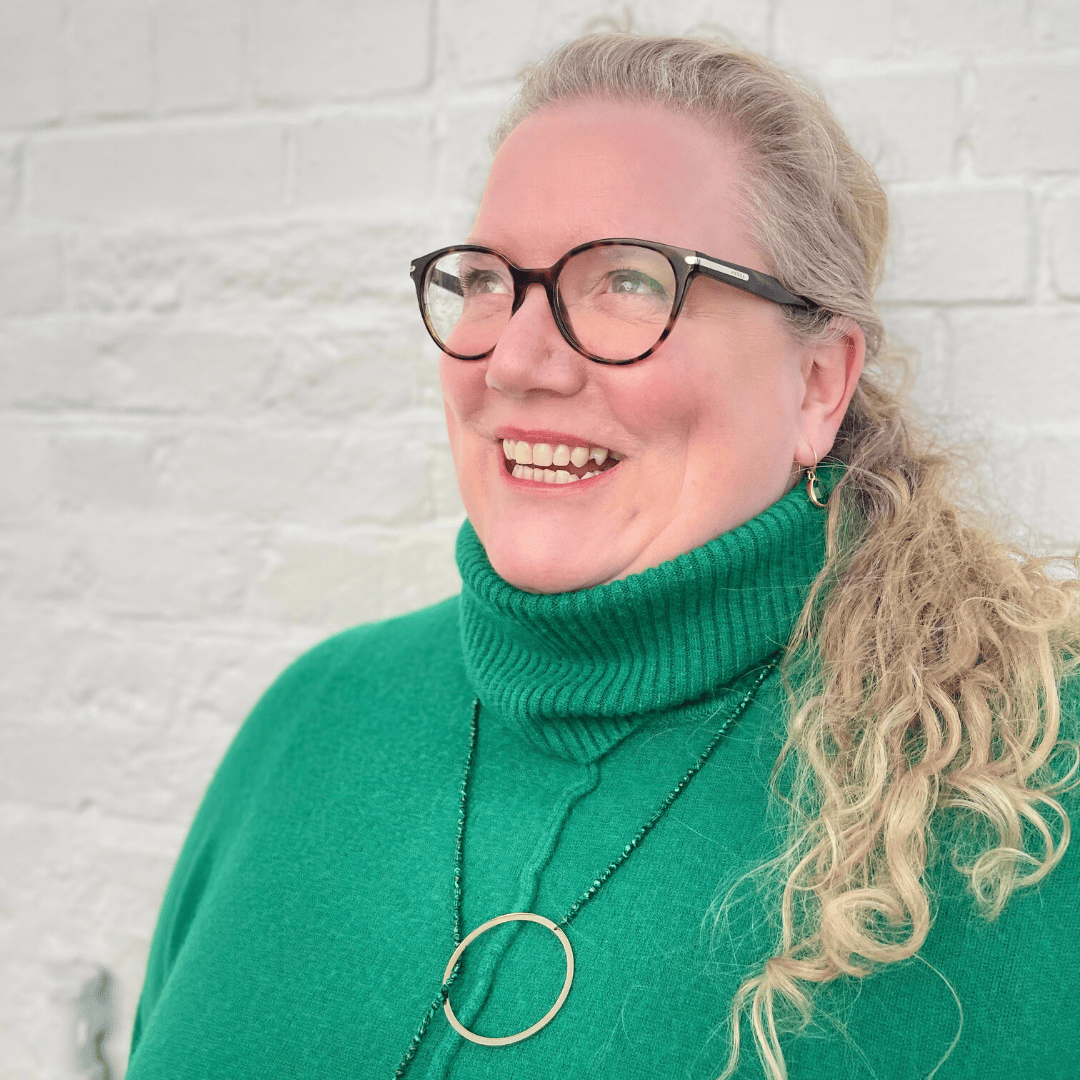 "

I found this sooo helpful. Loved it and it inspired me enough to give me a new business idea. If you haven't done it, I would encourage you to do so at the next opportunity.

"
"This is literal gold dust, the whole course fee and time was worth it for this section alone. THANK YOU!"
Harriet Waley-Cohen, @selflove_and_sass
In case you're in any doubt, here's what some other people say about our work…
"Sara's magical combination of wisdom and inspiration coupled with extraordinary expertise enabled us to cover a lot of ground in a relatively short space of time. Sara took no time at all to get under the skin of things: she is astute and insightful, discerning and encouraging which was just the right approach…" (Lucy W)
"Thanks for navigating me through some unfamiliar territory which was out of my comfort zone. Lots learned and I'm feeling more confident." (Nina J)
The People Programme will run for six weeks from Tuesday 7th November to Tuesday 12th December – meaning that you can get this ideal client work done and dusted before Christmas!
Live training modules will also be recorded and accessible within 24 hours so that if you miss a session, you can catch up. 
THE PEOPLE PROGRAMME BEGINS IN
"Sara's magical combination of wisdom and inspiration – coupled with extraordinary expertise – enabled us to cover a LOT of ground in a relatively short space of time…she is astute and insightful, discerning and encouraging which was just the right approach…"
Lucy Williamson, The Divorce Coach
My name is Sara Price. I am a rebellious optimist! I refuse to believe that change is impossible and so I help purpose-led entrepreneurs to enhance their businesses and make their difference – so that together we can change the world!
I have been an entrepreneur for over a decade and I've spent more than 25 years in communications, campaigning and PR – helping some of the biggest brands in the world from Kellogg's to Avon. I've advised charities and campaigning groups as diverse as SheDecides and UNICEF. Once upon a time my team and I also raised $1 million for a start-up space mission in just 25 days with a budget of $0!
Here's what I know for sure: there's no mystery to building a successful business. And there's no magic wand that will solve your marketing problems. You need solid foundations and a grasp of the basics plus a lot of hard work. 
I would like to help you. Why? Because I believe in the power of purpose. I believe in hope and optimism. I believe that businesses can be a force for good in the world and we can use them to make a difference.
I believe that each of you, stepping up and speaking up, will help to create the change we need to see in the world.
And helping to make that to happen – helping you to fulfil your purpose with JOY – that's my purpose. 
So let me help you to build your impact business and promote your vision for the world. Let me help you to have a bigger business and a bigger impact. And let's fulfil our purposes together.
Let's ACTUALLY® make a difference & change the world!
FREQUENTLY ASKED QUESTIONS
Do I need to do the People Programme?
Do you want to start a business? Do you have a business already? Yes? OK….good start. 
Have you got a clearly identified, specific niche? Have you developed a detailed, in-depth understanding of them? Do you feel connected to them at a soul-level? No? Then you need to do this programme. Book your place!
Do you believe that you know your ideal client but find that your marketing or social content completely fails to land with them? Yes? Then you may need this programme. Book a clarity call and let's see. 
How long will it take to complete the People Programme?
We've created a six-week programme. There are five 60 minute training sessions and one half day implementation session. We estimate that the assignments for the early stages will take about 1-2 hours each. But there is a big chunk of work in the middle which will take longer and you'll need to spread out over a few days.  How long it takes YOU to complete it is up to you my love. You could easily do it in six weeks. Or you could decide to take longer. It's your business and only you know how much time you can dedicate to this. 
Is there a payment plan available?
The cost of this programme is £200 +VAT. At present, we do not offer a payment plan because of the short duration of the programme. However, if the cost is a significant factor for you – please get in touch via talk@actually.world and we'll be happy to chat about this. 
When and where are the live sessions?
All sessions will take place on Tuesdays – which is my teaching day. They will be on Zoom. For more information, please email talk@actually.world
Will the live sessions be recorded?
Yes. We encourage you to attend live so that you can interact with the trainer, get to know other participants and ask any questions you may have about the content – but each session is also recorded and you will have access to them via our resources site.
Where will I find the worksheets etc?
Before the programme begins, we will give you access to our resources site where you will find everything you need to get started with th People Programme. 
What if I can't take part in the Actually® People Programme afterafter I've booked my place?
Due to the timeframe between now and the programme delivery, no refunds are available on the People Programme.  But if you are unable to take part, please email talk@actually.world and we will see if we can come up with an alternative solution for you.
"It was a fantastic course, Sara Price. You are a great presenter, are well prepared, listen to your students and adapt/add in extra content when you see that we will benefit from it."